Book: Case of Lies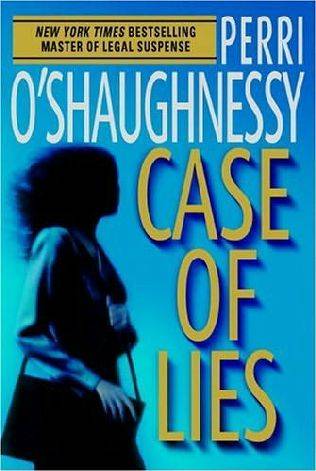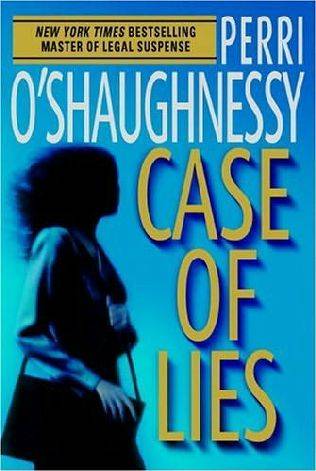 Case of Lies
Book 11 in the Nina Reilly series, 2005
TO OUR BROTHER, PATRICK.
HE HELPED THOUSANDS OF CALIFORNIA WORKERS IN HIS LAW PRACTICE, AND IN HIS PRIVATE LIFE HE LOVED FULLY.
We must know; we will know.
– DAVID HILBERT
NINA TOSSED IN THE BED AS if floating on a creaky ship in a storm. Yellow streetlight fanned through the blinds.
She was through sleeping. Maybe she could sneak by Elliott's couch and get a glass of milk. She threw back the covers and padded quietly toward the kitchen. But Elliott, dressed in Kurt's bathrobe, was poking at the fireplace. The living room was stuffy, almost hot. He had turned on a small lamp on the side table.
"Hello," he said. Red, swollen eyes turned her way.
"Sorry to bother you. I was just on my way to the kitchen. How are you doing?"
"I'm hungry," Elliott said. They never had gotten around to dinner. Elliott had cried all the way to Wiesbaden, then lay down on the couch, turning his back to them, and fell into a sniffly slumber while Nina, Kurt, and Bob tiptoed around him. Though she had tried to act calm around the others, Nina had been struggling with her own emotions, fright and outrage, and her own exhaustion from the trauma of the shooting and the hours of questioning overcame her early. But now, in the middle of the night, the event boiled up and pushed her back into wakeful consciousness with a new emotion. Guilt. She had initiated this sequence.
"Then we'll eat." She went into the kitchen, found a pan and melted some butter, and added a half-dozen eggs, moving quietly so as not to wake Bob and Kurt, although in the old apartment with its thick walls they might as well have been a block away.
Elliott followed her. "My father makes them with curry and tarragon," he said. He sounded pitiful. He was a complete stranger, but Nina felt she knew him well. She had been thinking about him, sought him, for some time, and the fact that he had been saved with her linked them.
"Will salt and pepper do? I could grate in some cheese."
"Sure. Anything. I'm starving."
"Do you want to talk?" she asked Elliott when the plates were set on the coffee table.
"This is good." He was already eating like someone famished. He had a doughy face, not unpleasant, rimless glasses, tousled sandy hair. A budding academic if she had ever seen one.
But few academics would say what Elliott said next. "I'll kill whoever did it," he said. Nina sat down next to the fireplace, which began baking her right side, wondering how to respond. "I'll do anything. What should I do?"
"Your life is in danger."
"So's yours."
"And my client's and maybe others."
"It's all about that stupid robbery. How many people has he murdered?"
"Four," Nina said. "Sarah Hanna, Chelsi Freeman. And your friends."
"My friends. I'll do the deposition. I'll lay out everything I know. I told the officer here-when he took me in the back room-I told him everything I could think of."
"That would be courageous of you, to do a deposition in my case now."
"Do we have to do it here, though? He's here."
"I'd feel more comfortable back at Tahoe. I have a friend there, a private investigator, who can help us both with protection."
"Is my father in danger? He's disabled. But we have an alarm system."
"I don't know. But you should alert him," Nina said honestly. "Let's do this. Let's go back to Tahoe and get you on the record as fast as possible. You can talk to the police there. Then go home to Seattle, and you and your father can decide what to do."
"I can't figure out if it was the money or my notebook," Elliott mumbled. "Do you have any whiskey?" Kurt had a table near the kitchen with bottles on it. Elliott brought back a glass for her.
When he had stretched out again on the couch and had a good slug of the stuff, Nina said carefully, "What's your guess? Was it the money?"
"You already know about it? The card counting?"
"Mm-hmm." She thought, What were these kids up to?
"We had about thirty-five thousand in winnings and about twenty for the original stake in Silke's purse."
"You had fifty-five thousand dollars on you the night of the robbery?"
"You get used to it. With three of us, we felt pretty safe. We took measures. We never flashed that much money. We stayed in cheap places and drove cheap cars. But I was winning some big hands that night, and somebody may have noticed and followed us."
"Where were you playing?"
"Harrah's first. Then Prize's. We had supper, then we gambled for about four hours. About average. Who told you about the card counting?"
"Silke, on the phone." Silke wouldn't have objected to Nina using her name to elicit the story, Nina felt sure. "She had the cash?"
"Oh, God. Silke."
"No offense, Elliott," Nina said gently, "but it sounds to me like you were in love with Silke."
"I'm still in love with her. I'll never love anybody else. Only her." He drank some more, but his voice stayed steady. "Let's have another one."
"Let's wait, Elliott. Talk to me a little more first."
"Okay."
"You had already crossed the street and you walked through the covered entry to the vending machines when it happened, right?"
"The three of us. Silke was thirsty. I gave her some change for a soda. She had just put the money in the vending machine when this guy comes in from the street with a ski mask on."
"What else do you remember about him?"
"I'm sure Silke told you this. He-something was wrong with his left leg. The foot turned outward. But he could still move fast."
"Yes. He moves very fast." So it had definitely been the shooter who followed Nina and Bob at Spooner Lake. Bob had told her about the limp. "He has been watching me and my son too," she said, her voice shaking. "He tried to kill us, too."
"God, I'm sorry."
"What happened then?"
"He came up behind us and said, 'Turn around slowly.' I couldn't see the gun very well, but I couldn't take my eyes off it. I had never seen a real gun before. There wasn't much light. The window to the office was right behind us and I was hoping the clerk was dialing 911. Raj said, 'Everyone please be cool.' Silke pressed up against him. Her bag was hanging off her shoulder.
"The man said to Silke, 'Give me your bag.' She took it off and laid it on the ground in front of her. Then he said, 'Empty out your pockets and take off your jackets and leave them, too.' I couldn't do that."
"Why not?" Nina said.
"Because my notebook was in the inside pocket of my jacket. I always carry it on me. I just couldn't let him have the notebook. I couldn't."
"What was in the notebook, Elliott?"
"The proof I'm working on. I've been working on it for a long time."
"Tell me about this proof."
"What's your math background?"
"Average."
"Let's just say, it's about predicting large primes and factoring large composite numbers."
"I found out that you were working on prime number theory from the bookstore at Tahoe."
"The Crandall-Pomerance book? I did buy it there."
"So I've been doing some reading myself."
"It's pretty abstruse," Elliott said. "You're not going to get much just diving in. You need a background in number theory and quantum mechanics."
"I'm a lawyer," Nina said. "That's what I do all day, make sense out of difficult sets of facts. Each case has its own realm of knowledge and I learn the basics fast."
Elliott shook his head. "Not this stuff," he said.
"It's just logic, a special vocabulary, processes," Nina said. "Go ahead, talk to me. Pretend I'm Leibniz or Fermat. They were both lawyers, weren't they? Are you working on the Riemann Hypothesis?"
Elliott closed his eyes and stretched his back. "Not anymore. I think it will never be proved or disproved. The Riemann Hypothesis is fun to play with, but it doesn't predict where the primes are."
"I thought that was how the mystery of the primes was going to be solved."
"I tried for a long time. If you look at an X ray of Riemann's Zeta Function, you see two curved lines overlapping in different ways around the zeros. The lines are out of phase with each other. Two phases are superimposed on each other within a very short interval. I was looking for the equations that would bring the phases back into coherence. I decided the Riemann function is too indirect to find an exact error term. Even using a quantum mechanics model."
It sounded like gobbledygook, but amazingly well-spoken gobbledygook, considering the state Elliott was in. He was staring into his empty glass as though it contained a secret. His face was slack and exhausted.
Nina persevered. The lawyer's tool is asking questions. "Then-how are you approaching it?"
"Well, quantum mechanics has a fatal flaw-it doesn't explain why individual events happen. Bohr said not to think about it. What a crock. I went back to early Einstein," Elliott said. "He always thought that the universe wasn't based on random events, as quantum theory says. He said God doesn't throw the dice. Elementary particles may seem to move randomly, but that's only because the real laws are behind the quantum veil. And they are deterministic, Newtonian laws.
"Classical physics, behind the quantum veil, can use all variables and is therefore continuous. But quanta are discrete information packets. As information passes through the quantum veil, some of it is lost because it becomes discrete. What is not random looks random."
Nina nodded. "We have a legal concept that is very similar. It's called the corporate veil. An individual incorporates, and the corporation becomes a protective veil between the individual and the rest of the world. If someone wants to sue the person, they can't. They can only sue the corporation, and the individual's money is protected."
"The real treasure is hidden behind the veil," Elliott said. He tried to grin, but his face just twitched a little. "Yeah. In the case of the quantum veil, the underlying pattern is hidden behind the veil."
"Sometimes you can pierce the veil in law. Get at the hidden assets."
"That's what I think I did. I pierced the quantum veil. I think I really may have done it. I don't know why it happened to be me who figured it out."
"Why does physics come into it?" Nina asked.
Elliott said, "What's a number? Ah, shit, this is what Silke and I used to talk about."
He got up and came back with another small tumbler of whiskey, and Nina realized that his expansiveness would soon turn to the snoring escape of deep drunkenness. In the meantime, though, this young man she had sought for so long was lying on a couch a few feet away, talking into the air, and the moment would never recur. She felt, as she had before, urgently and without much foundation, that Elliott's work had a profound relationship with Sarah Hanna's death. She intended to go wherever he wanted to go.
"What's a number?" she answered. "It's that thing you count with."
"One sheep, two sheep. What's a one?"
Nina held up a finger.
"No," Elliott said. "That's a finger. 'One' is an abstract piece of information. 'One' doesn't pick your nose. True?"
"True."
"What's a hydrogen atom?"
Nina said, "Let me guess. Another abstract piece of information?"
"Correct. It's the energy state of the atom, in terms of the forces that bind its electron to its nucleus, as described in Schrödinger's equation. That and other mathematical descriptions constitute an atom. The information about its behavior is all there is. There is no other 'there' there."
"You mean the hydrogen atom isn't a thing?"
"All we can know about it is the math, which completely describes it. There's nothing else to be said about it. It's real in the way you and I are real. We're made of atoms."
"Okay. But what has the hydrogen atom got to do with locating and factoring prime numbers?"
"Prime numbers are raw information. They have the same properties as fermions-the elementary particles that make up things like hydrogen atoms."
Nina said, "Are you telling me that you think numbers are real, like particles?"
"What does 'real' mean? I'm telling you they're the same thing. They have identical properties, so they're identical. The basic problem with both of them is the same: location, the exact location of each quantum and the exact location of each prime. The Riemann real part one-half corresponds precisely with the fermion spin of one-half. The symmetry of the Riemann zeros corresponds to fermion symmetry. And of course fermions contain odd numbers of subparticles, just as primes are odd-numbered, except for the number two, which is too close to the beginning of the number line to worry about. And the fermions behave randomly within a specific set of limits, just like the primes. The identities go on and on."
"Very interesting."
"And on and on," Elliott said very definitely. He had sat up straight and was now for some reason holding his glass so that he could see it in the mirror above Kurt's fireplace.
"I think I'll have a shot of that whiskey," Nina said. She poured herself a shot of Jim Beam. Maybe it would help her understand.
"I went back to the basics. To the li line. Let me think how to say this. The prime number line drags along forever below the li line, unless you believe Littlewood, which I don't. It's not really a line. It's a zigzag sequence. But"-he pointed his finger at her before continuing-"each prime point wants so much, so very much, to be in a close relationship with the li line."
"What do you mean, wants?" Nina said.
"Can you imagine what it would feel like to be able to see where you belong, but not be able to move toward it? She-she-it's too late. It is so sad. So-damn-sad."
"You should have a glass of water."
"I can have a glass of water when I'm dead." But he accepted the glass Nina brought him. "I really ought to be dead, too, after today. I wonder what it feels like to be dead. No, I don't wonder. It's too awful. I don't want to wonder. I don't want to think about Silke right now. Let's talk about math some more."
"Okay. I'll tell you how I see the li line. The li line is like law," Nina said. "Primes are like individuals in a society, unruly and unpredictable on their own, but society as a whole does follow the law. QED." She tipped her shot glass back.
"No."
"No?"
"Well, sort of." He waved his hand and went on. "I found a damping coefficient-that's from quantum mechanics-that describes the amount of friction each prime has been subjected to. It's like a relative error term. My damping coefficient is built into a function based around the natural logarithm, which explains a lot of patterns in nature. As soon as I had that, I could factor really large non-prime numbers, too, as a simple corollary. Are you understanding any of this?"
"I'm not sure. But you sound authoritative. That's half the battle."
"Maybe for lawyers. You only have to be convincing. Not in math. In math you have to be right."
"So you know where the prime ought to be at any point on the li line and you know how far it has been pushed from the li line. It becomes simple to find where the prime actually is."
Elliott blinked. "Egg-zackly," he said. "The whole secret is that the continuum breaks into quanta as it passes through the quantum veil. It's an artifact of the definition of primes, insisting that they have to be integers. Integers! There's no such thing as integers! It's time for math to blast out of that particular childish fantasy! Like I said before, what is not random looks random after it passes through. Get it?"
"I'm trying."
"It's One getting broken into little twigs. All of math is really found between Zero and One. Real part one-half is in there. But Riemann-"
Nina smiled. "Okay. I give up."
Elliott said, "Oh, well." He sighed heavily.
"How long ago did you come up with this function?"
"Mostly after my breakdown. Junior year. Three years ago."
"Tell me the function," Nina said coaxingly. "Put it in words for me. I won't understand it or remember it. I'd just like to hear it."
"Why?"
"Because the way you love numbers, I love words."
"I'll tell you what I start with. The difference between pi of x and li of x is Big Oh of the square root of x over log x."
It sounded like a guy dancing in a pentagram naked and trying to invoke a spirit, magical and improbable.
"I like that. Big Oh," Nina said. She was sitting in a firelit cave with the shaggy Shaman of the Primes, hearing his incantations. She wished she could follow Elliott into his theories, appreciate the connections as he did.
"Oh, it is gorgeous," Elliott said. "That's the part everybody knows. Then-my function."
"Tell me the function. Just say it out loud, once. I bet you never have put it into words."
"Why do you really want to hear this? Are you taping this or something?"
This moment of paranoia on his part snapped Nina back to reality. A lawyer again, she said, "It's four o'clock in the morning, Elliott. The robbery might be based on your damping coefficient. People may have died because of it, I don't know. I guess I just want to hear the information that might be the cause of all this."
"Read it in the Journal of Mathematics in about a year." His voice had taken on a ragged edge. He obviously wasn't about to tell her his damping coefficient, not that she would have had a clue what it meant anyway. "So you think Silke and Raj died because of my discovery?"
Nina didn't answer.
"Fuck," Elliott said. "Maybe they did. You know the old Greek? Pythagoras?"
"The philosopher?"
"Yeah. The Pythagoreans worshiped integers. They killed Hippasus when he let out the secret of the irrationals, like the square root of two, that can't be described using ratios of integers. I think they're going to kill me, too."
"Who?"
Elliott answered, "The Pythagoreans of Silicon Valley." He laughed into his glass.
"And are these people who want to kill you real, or just abstract bits of information?" Nina asked.
"That's a really stupid question." He seemed affronted. Nina didn't think it was so stupid, considering what he had been talking about.
"Okay, tell me about the Pythagoreans."
"Now you're just humoring me. But I'll tell you anyway. These Palo Alto Pythagoreans take meetings. They have a lot of money and power. They can pick their noses. I'd say they're real. The name of the company is XYC." He then launched into a story about a meeting in Seattle in which Professor Braun had tried to buy Elliott so that the function would be suppressed.
He was talking faster and faster, like a sparkler that flares up one last time before it goes out. It sounded like raving, but Nina wasn't going to challenge him on anything right now.
"But why try to rob you two years ago, and only a week ago try to buy you?" was all she said. "It's backwards."
"They offered me a lot of money. I bet I could have got them up to ten million," Elliott told her.
Nina took this in, her mouth open. "Your notebook is worth that much?"
"Guess so. It would be a lot cheaper just to steal it. I don't dare keep a copy, and I could never redo the work I have done on the proof."
"But you'd still know your function, wouldn't you?"
Elliott sloshed whiskey out of his glass as he sat up. "Now I get it! Now I get it! That's right!"
"What's right?"
"He was going to grab the notebook and then shoot me. I was supposed to die."
"Where is it now? The notebook?"
"Right here with me."
"Could I see it?"
Elliott said, "I don't show it to anyone. I'm neurotic about that."
"Is it real, Elliott?"
"Of course it's real. What do you mean, is it real?"
"Then let me see it."
"No." He made a protective motion with his hand. He apparently was carrying the damn thing inside Kurt's robe pocket.
"Put it into a safe-deposit box."
"I'm still working on it. I thought about doing that, but I worry about it when it's not on me."
"Publish your results. That might make you safe."
"Not until the proof is finished." He drank the last of the whiskey and gathered the bedding around him. "It's your fault. If you hadn't talked Silke into doing this deposition here, they would have let her go. Oh, I shouldn't say that, I know. Sorry."
"Maybe you're right," Nina said. "Maybe I took it too far. But after my friend was killed, I was going to pursue it to the ends of the earth. Maybe I should have thought more about the human consequences."
"Well," Elliott said with a shrug, "you're a lawyer. Maybe I should have thought more about human consequences too."
"Well, you're a mathematician."
"Yeah. I'm going to sleep now. Here I go." He laid his brain-heavy head onto Kurt's couch pillow. And that was that.
A SOFT KNOCK AT THE BEDROOM DOOR. Kitchen smells.
"Happy Thanksgiving, Mom," Bob's voice said. "Dad's cooking a turkey, and the police are here."
"Guten Tag." Two uniformed police officers, both men, sat with Elliott around the coffee table, papers spread in front of them. Elliott, wrapped in his comforter, nursed a mug of coffee.
"Excuse me." Nina went into the kitchen.
Bob chopped onions on a board on the counter. Kurt stood at the stove, stirring something, a white dishcloth tied around his waist over his jeans. The kitchen air was hot and moist, with an old-fashioned dishwasher sitting in the corner, all its hoses exposed. The stove had legs, as she had noticed while cooking the eggs. But the smells were familiar.
"Happy Thanksgiving. Sleep all right?" Kurt said.
"How long have they been questioning Elliott?"
"Just a few minutes. You haven't missed anything. They had some more details to go over. Here. Have some coffee."
"It is Thanksgiving, isn't it? I'd forgotten."
"And I had quite a time finding a big turkey. Had to get a friend to buy it for me at the Hainerberg PX. It's already in the oven. Turkey, chestnut stuffing, pumpkin pie. Home food. Nice job there, bud."
"How you doing, Mom?"
"Okay."
"The kitchen's taken care of."
"I see that." She made her coffee, letting her hair fall forward so they couldn't see how emotional she felt this morning.
"It's no big thing," Kurt said. "I always celebrate Thanksgiving. My sister came over last year."
"How did the police get your address?"
"They called," Kurt said. "I already had your plane tickets out tonight. I thought it would be okay. Is it okay? I don't think they'll be staying long."
"Sure." Nina went back into the living room and Elliott made room for her on the couch. The detective was taking him through the same story as yesterday, and Elliott seemed quite coherent for a guy who in the middle of the night had just about convinced her that nothing was real. The detective spoke very passable English. Nina sipped her coffee and listened.
When they finished with Elliott, he went in for a shower and they started on her. She had to repeat everything she could remember about the shooting. They looked disappointed when she had nothing new to add. At length the lead detective, a pale man with a shock of blond hair, gathered up his papers and said, "I knew Silke and her family."
"I'm sorry."
"An old family in Heddesheim. Her father was killed in a car accident when she was a baby. Her mother is a baker. Silke's brilliance was noticed from an early age. She will be greatly missed. She was the first person in her family to go to university, and such a university! You know how it is in a little town-we had a parade for her. A send-off, I think you say."
"It's so unfair," Nina said. "Such a waste." The full weight of Silke's death had finally fallen on her shoulders.
"Is there anything you can add to your description of this man with a gun who is wanted in the U.S.? He limped, he spoke American English, he moves around freely, he shoots well, medium height, medium weight-anything?"
"No."
"Do you have any questions for us?"
"Where did he shoot from?"
"Across the street. The upper floor of a furniture store, empty at the time."
"What did you find up there?" Nina was just doing her job, asking. She didn't expect an answer of any substance. The police are adept at not giving out information.
"A fresh fingerprint," the detective said. "At the window."
It struck like a brick in the face. Nina put down her mug. "You have a print?" She was covering her mouth, willing it not to cry out and willing her eyes not to water. Evidence! A print.
"We're running it through Interpol and your IAFIS right now."
"He's been so careful. It's hard to believe."
"A full impression. A thumbprint."
"A print." She blinked and lowered her head.
"Here." He handed her a handkerchief.
"I'm afraid I'm still pretty upset," Nina said.
"He took a cab to the airport. We have a partial description. But he wore a-"
"Ski mask?"
"A hat that covered much of his face."
"Did the driver notice if he had a limp?"
"He favored his left leg."
"It's the same man. He has killed four people."
"So it seems. We will track him down. He will pay."
"Thank you. I can help, after you know more. You have my card. A print!"
"We will let you know."
"Thank you," Nina said again.
"I'm not afraid of this jerk," Bob said, selecting a big piece of turkey breast from the platter. The police had left. The four of them were gathered around the coffee table, which Kurt had covered with a batik. A big fire burned. They were all starving.
"Hang on," Kurt said. "We're going to have a blessing."
"Oops."
"Who's going to do it?"
"You should, Kurt," Nina said. "We're just visitors."
"All right." He thought a moment, then said in his reverberant voice, "On this Thanksgiving Day we gather for a meal like the old pilgrims, grateful to be here together. We are grateful for this meal, and feel glad to share it. I am happy that my son is here along with his lovely mother. And that all here in this house are safe."
"I am grateful that you cooked," Bob said, sniffing, "and it smells so good. And I'm glad to be here, too."
Kurt smiled at him. "Thank you, Spirit of All, for this moment, for this fine food. In the midst of trouble and sadness, together we celebrate life."
"Think of my friends Silke and Raj," Elliott added quietly. "Remember our missing friends and family."
"Amen," they all said. It was the most heartfelt "amen" Nina had ever heard.
It was also the best turkey and stuffing she had ever eaten. A creative type who undoubtedly needed a lot of nurturing himself, Kurt was taking care of them. He had realized how close to chaos they had come, how battered they felt, and he had prepared a meal and a cocoon of warmth for them. Nina would always be grateful to him for that. They ate, and ate more. They clinked glasses. They even laughed.
After they had finished an entire pumpkin pie and pot of Earl Grey tea, Kurt stood up, rubbed his stomach, and stretched. "You guys clean up." He nodded toward Bob and Elliott. "I'll direct you on the dishwasher."
"What about me?" Nina asked.
"We're going for a walk around town, of course. It's traditional on a holiday."
"But is it safe?"
"You yourself said nobody but the police knew we were in Wiesbaden."
"Right."
"And I'll keep you safe, Nina." He pulled her coat out of the closet and held it out for her.
She put her arm through the sleeve, trembling slightly at his touch. "I guess we could. Bob, don't you want to come?"
"You go ahead, Mom."
Kurt held open the door. "See you in a while," he called to Bob and Elliott.
"Later," Bob called from the kitchen.
The light was fading. "Let's go toward the park," Kurt said. "You're not too cold?"
"Me? No." They walked down the street, the stores still open, matrons choosing fruits and vegetables for dinner. At the end of the street was a green park full of tall trees. Old fellows in overcoats behind tightly leashed and well-behaved little dogs walked among the lindens.
"Do you often come here?" Nina asked.
"All the time. I'd like to have a dog, but the landlady's afraid of them. Franz keeps me busy, though, always trying to get out. He's a hunter. You don't want to know some of the funky prey he's brought me."
"This whole morning he lolled innocently on the windowsill."
"His eyes narrowed, secretly on the alert for danger," Kurt insisted. They both laughed at the idea of his slumbering cat on the lookout. "Is this really your first trip to Europe?"
"'Fraid so. I always wanted to go to Paris to see the Picabias at the Musée d'Orsay. I took French in high school and I love French wine, so I meet the minimum qualifications, I believe."
"You should go." He closed his eyes. "I see it all. Your pretty hair hanging down your back, bugging you because it's come loose; drinking too much St. Emilon in a cafe on the Ile de la Cité, inside to hide from the rain, a good man holding your hand, confessing his love across the table while you flirt with the Moroccan waiter."
"Don't forget the part where I'm making a fool of myself ordering frog legs in aspic when all I really wanted was a turkey on rye."
"You're many things, Nina, but never foolish."
What presumption, she thought. You don't know me anymore. Then she smiled to herself. Here she was being foolish, annoyed by what amounted to a compliment. "Oh, you've forgotten."
"I haven't forgotten anything," he said seriously. "I haven't forgotten we talked about Paris before, and that I promised to take you there."
They walked on in silence as a soft mist fell between the trees along the parkway.
"Do you have to go back right away?" They had reached an allée of trees, the path civilized and crunchy beneath their feet. The twilight lingered.
"I'd like to stay," Nina said. "But I have to help take out this asshole. This has to stop."
"Nina, I have no right to say this, but I feel compelled. Don't go back to Tahoe. You've almost been killed twice. This killer's on a rampage, trying to eliminate everyone, witnesses, lawyers. You can't tell what he might do."
"I'm a big girl," Nina said.
But Kurt didn't accept that. "You're a young woman and you are a mother. You don't belong in the line of fire. Is this how it always is for you? This stress? This worry?"
"No, of course not. We have a life," Nina said. "We have a dog, a big one. He could teach Franz a few things about bringing down funky prey. My brother and sister-in-law-I'm crazy about them. Bob loves his cousins."
"You know, Bob's very protective of you." He said this as though it had great significance.
"He's fourteen, just a kid. I watch out for him. What are you getting at, Kurt?"
"He doesn't want to let you out of his sight."
"He has so much heart. He doesn't get incredible grades-he's not like Silke Kilmer, you know? He's a complete, perfect, normal human being. He goes to school. He plays ball. He loves his dog…"
"You don't have to tell me. I wonder if you have any idea how well I know him and how intensely I love him."
"Stop. Kurt. Please, stop. You make me feel guilty." She stopped and faced him.
"He has your focus and pragmatism, Nina. Your depths of emotion."
"He has your musical talent."
"Keep after him with lessons."
"He looks like you."
"He reminds me of you. He reminds me of us."
An earthquake of feelings shook through her. She touched the scar on his cheek. He flinched.
"Sorry."
"I try to forget it's there."
"Did I ever tell you," she said, wishing she could bring him up to date on who she was now but afraid they had lived too many years apart ever to make up for the lapses, "that I was shot a few years ago, before you came back into Bob's life? It happened during my first murder case, when I had just set up my practice at Tahoe. A bullet brushed my lung. I hate the scar."
"Poor Nina," Kurt said. He appeared angry, but after a minute or so, during which he put his hands in and out of his pockets a few times, balling them up and releasing them, he finally said, "When you're young, you can't foresee the amount of tragedy, how much baggage you'll carry into adulthood. No wonder we all seem so serious and burdened to the young."
"It's true." The girl she was saw sweet things ahead. The hardships, like car crashes, struck so suddenly there was no preparing.
"I try to remember the alternative and appreciate that all I received was a scar," Kurt said. "But I don't like being marked."
"That's it. You never forget. You just don't get over it. I'm really feeling bad about involving you in this violence. I put you at risk. I didn't realize-"
"It's everywhere," Kurt said. "Don't worry, I can handle it. It's you and Bob I'm concerned about." He put his arm around her.
"Don't," she said, shrugging it off. "You watch out," she went on. "I've been through a lot lately. I'm not myself."
They came to a pond where swans glided, bordered by a grassy yard with a carousel. They sat down on an iron bench and watched a few kids go round and round. A few feet away she saw a gaily decorated cart selling hot dogs. It was just another November weekday in Germany, not a holiday for them, not many people about.
Cold, she held her arms around her chest. Kurt had picked up a stick from somewhere and begun to draw lines on the gravel.
"So this is Germany."
"It's the Kurpark. We have a casino here in Wiesbaden, pretty famous. I'd take you under other circumstances."
"What time is the flight?"
"Eight-forty. Listen, Nina, about the flight. I have to tell you something. It's hard to say."
"Well? What could be so difficult after-"
"I only bought two tickets."
Puzzled, Nina said, "What about Elliott? He's coming back with us."
"He's going back with you. Bob isn't."
Nina shook her head. "No, no, no," she said. "This is crazy. You can't take Bob away from me."
"He asked me how he could get a gun when he goes back."
"What?"
"He said he would protect you that way."
"Oh, no." But she thought about the bolos, Bob's relentless rock-throwing. "No."
"You've put yourself in a line of fire twice in the past month," Kurt said. "What if Bob's beside you next time, sick with worry about you, immature. Trying to be the man in your life."
"It's not like that with us. I'm the parent. He knows that I'd do anything to keep him safe. He's fine!"
"Anything?" Kurt sounded almost, not quite, casual as he asked what amounted to a piercing question. "I called the high school and talked to the vice principal. She faxed me a permission form to allow Bob to take a leave until after Christmas vacation. She'll work with his teachers. They can send him lesson plans so he won't fall behind."
"You can't do this! I need him with me."
"You have to sign the form."
"I won't."
"Do you remember that time you wouldn't leave the cabin at Fallen Leaf? The local squirrels infected with plague. Signs all around. Signs hammered into trees. Danger. Hints of an ugly death. Still you wouldn't leave."
"Of course I do. Note, please that I didn't catch anything."
"Then you were alone. You risked only your own life. I believe," he said, "individuals should control their destinies, right down to choosing death, if they must. I admired your left-brained willfulness. You said the odds favored your survival."
"Is that why you parked yourself out front and made me your mission?"
"My destiny was different. Mine involved-" He sighed. "Shall we walk some more? There's a path around the lake." His voice stayed calm.
They walked for a while along the gravel path. A pale setting sun broke through the cloud cover and more children came out. She couldn't take her eyes off one particular chubby-cheeked toddler running back and forth across the grass, bundled into a sphere in his red coat.
"Look, Kurt, what I admire about myself is that I can admit it when I'm-occasionally-wrong," Nina said, feeling pain with every breath. "Bob stays with you."
He took her by the shoulders and turned her so she faced him, appearing entirely unsurprised at her change of heart.
"Did you already tell him?" Nina asked.
"No. We'll tell him together. This will be a good time to consolidate our power. Two parents can prevail when one might not."
"This murdering animal is ruining my life," Nina said, unleashing only a little of the anger that burned in her. "The minute he's caught, Bob comes home."
"Of course. You could stay, too. Reconsider. Paris is only eight hours away by car."
"No. I do my job. I always do."
His head tilted as he considered that, as he considered her, in her wholeness.
Paul would be mad. Kurt wasn't. What did it all mean?
"Sweet of you to offer," she said.
"Once you would have followed me anywhere." He was smiling now, looking at her with Bob's deep-set bluish-green eyes. "We didn't follow up very well after the trial."
"How do you mean?" Nina said. "You and Bob got to know each other. He spent a whole summer with you in Sweden."
"You were with Paul."
"And you? Were you alone?"
"A girl from Uppsala. An artist."
"Ah. The paintings in your room?" He nodded. "So…"
"So. When my contract ended in Sweden, I decided to come back to Wiesbaden. We met for a few weekends, once in Copenhagen. But it petered out." He pondered this, then added, "Franz never accepted her. She sneezed when he merely rubbed demandingly against her leg."
"You're alone now?" Nina prodded.
"I'm used to it."
"Well, just don't get used to having Bob around."
He offered her a wry smile. "I guess we should be getting back. How did you like the pie? Homemade. Momma Scott's old family recipe."
"Magnificent," Nina said. "I didn't know you could cook."
"I remember you couldn't, back when I knew every freckle on you."
She felt a blush creeping up her neck, which she tried to stop by thinking of cool things, green trees, the ocean, the Truckee River splashing. "When Bob came along I had to learn. I'm good with macaroni and cheese. Someday, when this is all over, I'll cook for you."
"Or maybe I'll cook for you. Frog legs in aspic. Something yummy like that. Sans noodles."
"Or we'll order food from people who know their food."
"From a Moroccan waiter. And if you flirt with him, I'll follow him into the kitchen and kick his butt."
NIGHT ON THE PACIFIC, MOONLIGHT ON cloud-tops. A painted torpedo toy streaking through the vault of sky, stuffed with human beings ignoring their precarious situation.
Most people were sleeping. Elliott had purchased an airplane pillow at the airport. He slouched in his seat, pulled the inadequate blanket to his chest, leaned his head back, and let his mouth fall with gravity. His breath was sour with the wine he had drunk, and shaving had not been on the agenda.
Nina, in the window seat, waited until he had not moved for almost an hour. Then she carefully lifted the blanket away from his chest. He wore his parka, unzipped, over a striped shirt, the top buttons undone. His naked Adam's apple moved regularly up and down and she could see scanty chest hair.
She inserted a hand inside the parka, just above his heart. He seemed to heave a sigh as she slowly removed the notebook, as though his heart noticed and regretted the theft. No jerky movements, she told herself as the hand snaked back home with its prize.
The seat light sent its focused beam onto a thick black leather-covered notebook, about four inches square, held shut with a laughable silver lock like the one on the pink diary Nina had kept in seventh grade.
The toothpick from the dinner plate worked, though she had several other possible tools ready. She wondered how this thing that Elliott protected like a dragon could have been locked so flimsily.
But it wasn't the lock, of course, it was where he kept it, right next to his heart. She squeezed the ends of the lock and it clicked open. Reading glasses! They were gone, no, they were on her head. Don't get excited, she told herself. If he woke up, she would calmly hand it back and admit it.
The inside of Elliott's universe was as neat as the toothpick that had opened it, no loose scraps of paper, no cross-outs and scrawls. Obviously this was where he kept results, not work in progress. Flipping through it, she estimated that there were three hundred pages of neatly written notes and calculations and beautiful graphs. Each page was dated.
She turned back to the beginning. The cover page said, "Elliott Wakefield's Theory of Everything. Do Not Enter. Or you are Cursed." There was also a boy's drawing of a skull and crossbones, and a curlicued "EW." On the next page, the first date showed that Elliott had been keeping this same mathematical diary for ten years. He must have been in about eighth grade when he started it.
She flipped through it again. A doodle or two, no blank pages interspersed. Elliott had been rigorous with himself, amazingly so for the boy who had begun this venture. She glanced at him, at the boy in the man this time, and realized that she really, really wanted it all to be true-that he had solved the mystery of the prime numbers.
If it was true, what she held in her sneaky hands would be immortality. Prizes and honors would only be the beginning. This book would go to a museum.
She turned back to the first pages, where the writing was bigger. He had used a fine-tipped mechanical pencil throughout. The pages had gold edges. Water had stained the tops of some of them. The notebook itself was pliant, the cover soft.
The book began with the harmonic series, in some form she could barely recognize. Even at thirteen, Elliott was ahead of her. She saw signs she recognized as calculus, and some infinity symbols and ellipses, and knew he was working with series of numbers and their limits. That pi sign meant "prime number." "Let something be the something of something something."
If only Mick were on this flight. If only a copy machine were back there with the chatting flight attendants, right next to the microwave. Could she copy any of it on her napkin? What should she copy? She turned to the last page and did copy the equations as well as she could, though most of the symbols were new to her. The folded napkin went down her blouse, near her own heart.
Yet she couldn't bring herself to give it back yet. She was touching the dragon's jewel, running her fingers over the leather, feasting her eyes on page after page of the dragon's magic formulae. Elliott's universe.
She wanted to keep it. But he would miss it immediately, and this was no cave she could flee.
Please be true. She wished it passionately for him, because his grief for his friends was real and deep and she might have had a hand in causing their deaths.
After a while she lifted the blue blanket again and opened the parka, slipping the book home again. Elliott dreamed on while Nina watched and wondered. Thirty thousand feet down within the still ocean, whales swam through the night, singular, extraordinary.
FIRST SNOW FELL OUTSIDE THE WINDOW. Betty Jo Puckett, Elliott, Sandy, Nina, and a transcriber sat around Nina's conference table. The espresso machine coughed on the counter nearest the door, and the lamp was lit in honor of winter's arrival.
Elliott had already told his story, changing nothing from his talk with Nina in Germany.
Betty Jo had caused no trouble about the lack of notice regarding the changed deposition. Nina suspected that she had had second thoughts about not attending and was relieved to be able to do so at Tahoe. She wasn't her flippant self, though; she said little and listened carefully, making occasional notes.
Elliott stared at the table in front of him. He had been asked about the Heddesheim shooting, but Nina had made it as merciful as possible. Getting him out of bed this morning had been difficult. She was afraid that jet lag and grief were turning into depression.
But he did his duty, and at last an eyewitness account of Sarah Hanna's death had been given.
"Do you have any questions to ask the witness?" she asked Betty Jo. Though it was Nina's show, Betty Jo had every right to go over whatever she wanted. She had taken notes throughout Nina's questioning, and as the story poured out, the card counting, the money, the shooting, the primes, XYC, she never blinked. She was on a mission and she had her own theory, that was obvious.
She regarded Elliott with her head cocked as if taking his measure. She had worn a tweed suit and UGG boots to the deposition, which did not make her look ridiculous, as she had long toned legs, and her fluff of silver hair was set off by the silver of the suit. With her steady eyes and dark eyebrows, the slight shadow of a mustache, she was formidable behind the down-home facade.
"Well, Elliott, you've been avoiding having to do this for a long time, haven't you? I mean, you could have contacted Mr. Hanna a long time ago and shared this information with him, couldn't you?"
"As I said, I was afraid. I didn't see how I could help."
"You were afraid to tell the truth?"
"I didn't say that."
"Do you agree with Ms. Reilly here that the motel should have done more to protect you?"
"I-I-don't know."
"Ms. Reilly must have explained to you that you're a straw defendant, that she used a legal trick that required callin' you a defendant. You know that, don't you?"
"She said she had to do it to get my testimony."
"And she's not trying to get any money from you regarding this incident, is she?"
"Not that I know of."
"You and she are good buddies?"
"I like her all right."
"Stayin' at her house, aren't you?"
"Yes."
"You're workin' together to get some money from the Ace High Lodge?"
Elliott looked surprised. "No, I don't want any money."
"But you're helping her, to get her off your back so you can go home?"
"It's about my friends at this point."
"Feel guilty about them dying, don't you?"
"Yes."
"Why?"
"Because it was probably my notebook he was after. Like I said."
"You feel guilty about rushing the robber, don't you?"
"Not really. Maybe a little."
"Sure you do," Betty Jo said. "I would." She paused and took a sip of water.
"Did you at any time see the motel clerk, Meredith Assawaroj, during this incident?" she went on.
"No, ma'am."
"Did you at any time see the owner of the motel, James Bova, during this incident?"
"No, ma'am, unless he was the man in the mask."
Betty Jo showed him an eight-by-ten photograph. "Defendant's Three," she said. "Now, I will represent that this is a recent photograph of James Bova."
She passed another print to Nina.
"I'll stipulate that this is Mr. Bova," Nina said.
"Did you ever see this man? Have you ever seen this man?"
"Not unless he was the man in the mask. As I said."
"I will represent to you that Mr. Bova is just over six feet tall. Counsel?"
"We can verify that later," Nina said.
"I believe you said that the man in the ski mask was of medium height, is that correct?"
"It was dark. I would say he wasn't unusually tall or short."
"In your mind, is someone over six feet tall medium or tall in height?"
"I guess tall," Elliott said. "I'm five-eleven and I consider myself tall."
"So this man was not tall?"
"I didn't notice that he was unusually tall."
"How much did this man weigh? The robber in the mask?"
"I would say he was on the skinny side."
"Skinny?"
"I guess so."
"You don't have to guess," Nina said.
"I didn't notice anything unusual about his weight."
"I will represent to you that Mr. Bova weighs two hundred and twelve pounds. Do you consider that skinny?"
"Not really."
"You grappled with this man?"
"I bumped him and hit at his arm, and the gun went flying."
"So you had physical contact with him?"
"Yes. He was hard-he worked out. That's about all I could say."
"Come on," Betty Jo said. "You can do better than that. When you came into contact with him, was he taller than you?"
"I had my head down."
"Did he weigh more than you? What do you weigh?"
"One seventy-four."
"Did he weigh more than you?"
"I'd say so. Yeah, I was wrong. He wasn't really skinny."
Betty Jo didn't like that answer. She moved on.
"After the shots, how much time elapsed before you heard the screaming of the motel clerk?"
"Does he know if it was the motel clerk screaming?" Nina interrupted.
"How long before you heard a woman screaming?" Betty Jo went on.
"Seconds."
"How many seconds?"
"I had time to run almost all the way to my room. Approximately forty seconds, forty-five seconds."
"She must have been very close, right?"
"Pretty close. I heard later she was at the Internet cafe next door."
"Never mind what you heard. So you had attracted a lot of attention at Prize's, winning all that money?"
"The pit boss was getting too interested."
"You had made thirty-five thousand dollars at one five-dollar-minimum table?"
"At two tables."
"Other people were watching you? Guests of the casino?"
"Sure. It was time to leave."
"Did you ask for any security to carry this large amount of cash?"
"No, we were staying just across the street."
"Did you make any efforts to avoid being followed?"
"He didn't have a duty to do that," Nina said.
Betty Jo said, "He might have. He was a pro in a dangerous business. If you can sue him to bring him here, I may as well sue him, too." Elliott didn't look too happy at this.
"Did you? What did you do to protect yourself from robbery?"
"There were three of us."
"Anything else?"
"Tried to keep a low profile."
"That didn't work out, though, did it?" Without waiting for an answer, Betty Jo said, "You were standing right at the vending machine when this man appeared?"
"Yes. We were. Silke had just put in the money."
"Defendant's Four. Photo of the area around the vending machine." The transcriber pasted an identification label on the photo and returned it to Betty Jo, who passed it to Elliott.
"How many ways in and out are there from this area?"
"Two. The street side, and the parking-lot side."
"Three actually, aren't there? Look again."
"Oh, the staircase."
"You weren't boxed in, were you? If he came one way, you could run another way? You did run another way? And got away safely?"
"Yes."
"The two people on the balcony-you saw them?"
"Just for a second."
"You didn't see the woman get shot?"
"No, I was running for my room when I heard the third shot."
"The police report doesn't mention any third shot. Where were you for the first two shots?"
"Going toward him."
"And you say he shot in the air? Think he was trying to scare you?"
"You don't have to guess," Nina said again, but Elliott answered, "Yes."
"And when you heard the third shot your friends were ahead of you, and had already run into their rooms? You were almost at your ground-floor room?"
"Yes."
"So why would he fire a warning shot?"
Elliott stared at the table. "I've wondered about that, how it happened. He must have noticed them after he picked up the gun again. He must have just shot straight at them."
"Excuse me," Nina said. "Just to clarify the record, you're speculating, right?"
"It just seems logical. We weren't there anymore."
"Okay," Betty Jo said, "I want to suggest something to you. And I want you to search your heart and remember you're under penalty of perjury, even if you're not in court today. Understand?"
"Yes."
"I suggest that there were a total of two shots, as Meredith Assawaroj told the police. Wait just a minute. I suggest that you were struggling with this bad guy, this robber with a gun, and you lifted his arm up, trying to get the gun, and the gun went off and hit the lady."
"There were three shots, I know that much. I don't care what the police reports say. And after the second shot, I saw them crouched up on their balcony."
"Were you facing the robber?"
"Yes."
"So he had his back to that balcony?"
"Yes."
"You're the one facing the balcony, struggling over a gun." Betty Jo raised her arm and said, "I've got the gun and you're going for it. You push my arm back and it goes off."
"Objection," Nina said. "Lack of foundation, calls for speculation, misstates the testimony. Counsel is testifying. Just for the record."
Betty Jo said, "You want to get at the truth or not? Let's end this here. This boy made a mad rush at an armed robber, and in the struggle an innocent bystander was accidentally killed, and it's hard for him to admit." She turned back to Elliott. "You seem like a nice boy."
"Objection," Nina said. In depositions, alas, there was no judge to rule on objections and make the lawyers behave; one could only object for the record. It would have to be sorted out later.
"Is it my turn?" Elliott said. "I looked her in the eyes as I turned and ran, and she was alive, crouching in a corner, watching."
"How do you know she wasn't hit?" Betty Jo said. She had a loud clear voice and she talked like a school principal. Elliott had a hangdog look. A guilty look, even, but so would anybody subjected to Betty Jo. Nina was worried at the beating Elliott was taking, but she couldn't help appreciating the other lawyer's style. "Well? She could have just been shot, couldn't she? Crouching there in the corner, poor little thing, while you macho boys slugged it out and the shots went a-flyin'. How far away was she?"
"Fifty to sixty feet. Forty feet on the horizontal, ten feet up. The square root of two hundred and sixty." He took out his calculator. "Fifty-two point zero-zero-six feet. That's an estimate."
"Can you swear to me under penalty of perjury that she wasn't hit when you looked at her for that split second?"
Elliott shook his head.
"Speak up!"
"I can't be positive."
"There wasn't any third shot. Nobody else heard it but you, Elliott. All you have to do is admit it and you can spare us all a world of misery. Haven't you had enough misery already?"
"Objection," Nina said. "That question is irrelevant, incompetent, and immaterial, and the rest is just badgering." Her objection went into the record, but Betty Jo could ignore it here, and that's exactly what she did. Silke had heard a third shot, but Silke couldn't attest to that anymore. Dave couldn't remember, and Raj was dead, too.
Elliott placed his hands on the table, palms down, and looked at them. "I don't know anything anymore," he mumbled. "I can't go on. I don't feel well."
Betty Jo had the audacity to lean across the table and pat his hand. "Just tell us the truth, now, honey." She gave Nina such a glare that Nina didn't pipe up with another objection. Her suspicion was fair. She was trying to get at the truth. Elliott wasn't Nina's client, after all.
Maybe Betty Jo was right. Maybe Elliott had done just what she said. Nina couldn't prove differently. Hard to believe Elliott could lie, though.
Elliott wasn't lying now. He wasn't saying anything.
"Two shots or three shots?" Betty Jo said, waiting expectantly.
"Three shots."
Betty Jo threw down her tablet, stood up, and said, "I won't sit here and listen to this bucketful of lies any longer." She picked up her Hermès briefcase and walked out.
"Whew," Sandy said. The transcriber raised her eyebrows and said to Nina, "Now what?"
"We're finished," Nina said.
Wish was waiting in the outer office to take Elliott back to the house. He didn't mind being the babysitter as long as he had access to Nina's computer and phone at the cabin. But Elliott said, "I'm slept out. I have to do something."
"It's better for you not to go out until your flight tomorrow," Wish told him. "Nina?"
"What do you have in mind?" Nina said.
"I want to play some cards. Wish can come."
"I can't protect you in a casino," Wish said, but he added again, "Nina?"
"There's no safer place on earth than a casino," Nina said. "But how about getting there and getting back?"
"We could take my van. It's pretty discreet," Wish said. Nina was acutely aware that Elliott was not in her custody and that he would not fare well staring at the wall of Bob's bedroom. She said, "Be careful. Both of you." Elliott brightened a little.
"Did I do all right?" he asked. "The thing is, that lawyer almost made me believe it was a straight robbery. I could almost see me lifting the man's arm, when she lifted her arm. But I don't think I did. I hit his arm, and the gun went flying. And there were three shots."
"You did fine," Nina said. "Thanks."
But as he pulled on his parka, Elliott said, "Maybe it was a robbery and she was in the wrong place at the wrong time. Maybe I'm trying to find some sense in this when it's all random. Some criminal saw me win some money and all this other stuff happened."
"Go play some cards," Nina said. "Rest your mind."
When the door closed behind them, Nina said to Sandy, "She's so good she has me half-convinced it was all Elliott's fault. Did you call Sergeant Cheney?"
"He's got a call in to the Heddesheim police. He said he'd phone when he hears anything." Sandy had returned to her desk and was looking at something on the Net. "Wish wants you to check this out. Come around here."
It was a porn site, the writing, whatever there was of it, in a foreign script. The site had a.thailand html.
" Thailand?"
"Brittney" posed in red leather underpants. She had red lips and spiky black hair, a slight body that didn't seem right for the togs. She smiled for the camera. She was riding a large gray mutt, canine species, and swung some sort of spiked ball on a chain in the air, like an elf-queen going into battle. The background colors were comic-book. There were several stills, all involving the dog.
"That's Meredith Assawaroj! The clerk at the Ace High! I saw her photo in one of the newspaper accounts of the shooting!"
"She's a naughty girl," Sandy said. "Not to mention, we had to pay twenty bucks to get this site up, and I'll be getting porn spam for the next year on this computer. I hope it's worth it."
"It's disgusting. Look at that!"
"I wish Willis hadn't."
"Did Wish say anything else?"
"He just said to have a look. He interviewed her and he was following up." Meredith had her hands full with the dog.
"She still works at the Ace High," Sandy said. "You have court at three."
"What's the weather prediction?"
"Eighteen inches of snow."
"I wish Bob were home. He'd be excited. Did you send the copies of the tape and the napkin to Mick?"
"He wants five hundred dollars to grant you his wisdom."
"Grr. Fine. I'll make out the check."
The plows were out, but the boulevard still had several inches of fresh powder and the snow kept coming, straight down on this windless dark day. Though it was only noon, Christmas lights strung merry colors along the way. Few cars were out.
Meredith sat in the overheated motel office, reading a Thai newspaper. The lipstick was still red. She had a complicated arrangement of piercings in her ears and a pointed chin. She jumped to her feet and said, "Welcome to the Ace High. How may we serve you?"
Nina gave her a business card. Her face closed.
"I can't talk now. I'm on duty."
"When someone comes in, I'll stop."
"I already talked to your boy." She meant Wish. "I don't know anything."
"Are you still posing for porn photos?" Nina said. Meredith's eyes veiled and her expression hardened.
"So what?" she said. "You want to buy one? You can't blackmail me. It's totally legal. My lawyer said so."
"Does Mr. Bova know about it?"
Meredith laughed. "He loves them. Why are you here, bugging me? Go away."
Nina stood her ground. She was five feet three, but Meredith was at least three inches shorter and quite a bit younger. It was nice to have a physical advantage for once, but Meredith wasn't the kind of girl who responds well to pressure. "Okay," Nina said, "I can't put any pressure on you. I didn't mean to sound accusatory."
"Brittney" folded her arms. "You're damn straight."
"How about if I buy you lunch?"
"Why? You don't care about me. Nobody does."
"I won't ask you any questions. Let's just have lunch."
"You'll just hassle me."
Nina shrugged. "I'm hungry, and I want to eat well, and I don't have anyone to eat with." Meredith didn't buy that, but she seemed to like the idea of having lunch bought for her.
"Where?" she said.
"You pick."
"It's snowing."
"The heater in my truck works fine. I'll drop you back here."
"You're buying?"
"Damn straight," Nina said with a smile.
Meredith said, "You want to buy me lunch at the Summit restaurant, I'll go."
"Why not?" Nina said.
"I have to set up the answering service." She did that, and put on a furry coat. She wore black leggings and ankle boots. She kept casting sideways glances at Nina that said, You're a fool.
It was a long shot, a whim really, but Nina had a feeling.
"I don't really have a lawyer," Meredith said over her halibut. She drank some wine and dabbed at her lips. "I always wanted to come to this place."
"Mind if I ask how old you are?" Nina said.
"Twenty-six."
"Were you raised in the mountains?"
"You know I wasn't. You know I still have an accent. I was born in Chiang Mai, Thailand."
"Oh," Nina said. "I've heard it's a beautiful place."
"No snow there. I can't believe how hard it's snowing. It scares me. But we'll have so much business from the snowboarders. We get a lot of people from England and France and Germany."
Nina added some olive oil to her salad.
"What are those little green balls on your salad?"
"Capers. They're-you know, I'm not sure what they are."
"So do you despise me? Because of the photos on the Web? You don't think I really gave permission for those things to be in every bedroom in America, do you?"
"Is that why you're eating lunch with me?" Nina said. "Because you need a lawyer to help you get those photos off the Web?"
"What are my chances? The creep is my ex-boyfriend, of course. He's in Bangkok."
"Did he take the photos?" Nina asked.
"Every one. He set it up. He brought the dog. My boss-Mr. Bova-doesn't really know."
"Did you sign anything?"
"It wasn't like that. It was a joke at the time."
"When did he post the photos?"
"Over a year ago."
"Did he use your real name anywhere?"
"No, he used the Brittney name."
"We found the site by Googling your real name."
"God damn it!" For such a small girl, she spoke with a lot of force.
Nina stabbed a small tomato and said, "I'm sorry, Meredith. If he were in California, even somewhere in the U.S., maybe I could do something."
Meredith finished her wine. "I think I'll tell my cousin back home. I'm mad enough to confess to him. My cousin will take care of it. This is good food. Could I see a dessert menu?"
She chose crème brûlée with a drizzle of raspberry syrup. "It upsets my stomach, but so what." Nina watched her eat, drank her coffee, and let her talk. Snow fell from the sky, and another day in her life was passing. Meredith wasn't going to solve the case for her. She relaxed and started thinking about the two cords of wood due to be delivered on Saturday, and that it would take her days to stack it without Bob.
"I have to get back."
Nina got out her credit card.
"I still don't know why you did this," Meredith said when they were back in the Bronco with the heater on, compacting snow with the studded snow tires as they moved slowly down the street on their way back to the Ace High. "I told you I wouldn't say anything."
"It's all right," Nina said. "You already told the truth. No need to make you tell it over and over."
Meredith pulled down the visor and applied lipstick. "I like my job. I need it."
Nina kept her eyes on the road, nodded.
"You're making me feel bad."
"Why?"
"There is something I didn't tell, because I'll lose my job."
Nina stopped the Bronco right in front of the office.
"Don't you want to know what it is?"
Nina said, "Yes. But I have no way of finding out, except if you decide to tell me."
Meredith grabbed her purse. "Well, I can't!"
"Suit yourself. Door's unlocked."
The girl flung it open and snow immediately drifted in. Jumping down, she said, "Bye."
And then she paused.
"I owe you now. You were nice to me. I'm really not what you think I am."
"It's all right."
Meredith leaned her head back into the cab and said, "When I heard the shots, I ran out of the cafe, across the lot, and around the corner to the vending machine by the office. The husband was halfway down the stairs, yelling. I didn't see the robber. But I did pick up something. Stay here."
She ran into the office and a minute later came out with a plastic grocery bag. The Bronco door on her side was still wide open. She set the bag on Nina's seat and said, "So look. I didn't know the lady had been shot or I never would have taken it. I couldn't sell it when I learned she was dead."
Nina opened the bag and saw a blue-steel revolver.
"No lecture," Meredith said with a warning tone in her voice. She had the sullen, frightened look of a child about to be spanked.
"Why now?"
"You have brought back the whole thing for me. After your boy talked to me I can't sleep. I was broke and I was going to go to Reno to pawn it. Then-I realized I couldn't do that. I almost threw it in a trash can, but I kept thinking about her. Maybe the gun was important. So I said to myself, Okay, let's see if they find the killer without this. I'll just keep it. And they haven't found him, and I have this thing which is like a tool of a demon, like it's on fire in the secret place where I kept it. And you come. That's all."
Nina couldn't quite believe this story. "Who has handled this gun?"
"No one but me. Oh well, I can always go to Vegas. Even if Mr. Bova-"
"You think Mr. Bova will fire you? Why would he?"
She brought her face close and hissed, "You really want to know? You want to know why I kept the gun?"
"Tell me."
"What if he shot the lady? What if he was the robber?"
"He was in Sparks that night," Nina said.
"That's what he said."
"His girlfriend agrees. So do several neighbors who saw him there that night."
She got very still. "Really? He really didn't do it?"
"So you thought you were protecting him?" Nina said. "Weren't you afraid if he found out he would hurt you, if you thought that?"
"How would he find out?" Meredith said. "I wasn't going to say anything. I wasn't protecting him. I was protecting my job. And now I look stupid. Oh well. I took the gun and I kept it. I thought I could sell it someday, and I thought maybe my boss did the shooting. If he went to jail, he would have had to sell the motel."
"His alibi is as solid as Hoover Dam," Nina said.
"Okay, you see? I'm stupid. I'm mixed up. I have been very, very poor in my life. And now I'm very, very cold."
"Thanks," Nina said.
Meredith said, "You're welcome."
NINA DROVE TO THE COURTHOUSE COMPLEX on Johnson Boulevard. Snow lay heavy on the fir boughs. The sky had turned iron-hued. It was disorienting, this sudden change from blue and green to whites and grays. Traffic was building on the highway as the skiers poured out of their knotholes in the valleys below the Sierra, drawn to the mountains like carpenter ants to fine woodwork. The snow came over the tops of her heels and her feet froze.
The police department was right next door. Sergeant Cheney came out and escorted her to his office. Still standing, she placed the bag carefully on his desk and said, "I haven't touched it. It's the gun that killed Sarah Hanna."
Cheney looked at the bag as though it contained scorpions, then, gingerly, pulled it open at the top and peeked inside. He picked up the phone and said, "Is the forensics tech still around? Send him in. Tell him to bring an evidence kit."
While they were waiting, he said, "Where'd you get it?"
"The clerk at the Ace High Lodge picked it up off the ground right after the shooting."
"She's been hiding it all this time?"
"She didn't want to get into trouble."
"She made her trouble worse." He made another call.
He gave her a speculative look. "You know, we're going to have to make you an honorary member of the police department if you keep this up. 'Course, there are a few officers you've crushed on the witness stand who might differ with me."
"It is an interesting change from criminal-defense work," Nina said.
"You're as persistent as a horsefly on a hot day. It's been a bitch of a case. If you hadn't come charging in, I don't know where we'd be."
The tech knocked and came in, carrying rubber gloves, a digital camera slung around his neck, and a small case.
"It's the weapon. Hanna case. Or so we have heard."
"Fantastic," the man said. He took a picture of the white plastic grocery bag on the desk and said, "Why not bring it down to the evidence room?"
"Because I think it has been enough places already, and I'm not going to join the chain of custody. You take charge of it. I haven't even opened the bag. Let me know when you're finished."
"I hear you, brother." He asked questions, put on the gloves, took the gun out, and took more pictures.
"It's a good old Saturday night special," Cheney said.
"Six-shooter. Thirty-eight caliber."
"How many left in the chamber?"
The tech picked up the gun with a latex-gloved hand and examined it. "Three."
"So if it was fully loaded, three shots," Cheney said.
"I bet you got A's in arithmetic. Okay, I'm gonna tag it." He made Nina sign the tag with the date, time, and place, and left with the gun. As soon as it left the room, she felt better.
"I'll call this the Tahoe gun," Cheney said. "Two guns down, this gun and the one that killed Chelsi Freeman, one still to find, the Heddesheim gun. The German police have it. They tell me that it was probably a Sig, a target pistol, a single-action semi-auto. This guy must spend half his time at gun stores."
"Now we know why he had to buy another one," Nina said. "He left the Tahoe gun at the scene of the robbery, and Meredith grabbed it."
"And he couldn't bet on getting the second gun through customs, so he bought the Sig under the table over there. How about a cup of water?" Cheney said. "I'm taking your statement now."
"I have court in"-she consulted her watch-"twenty minutes."
"We'll call the judge's clerk."
"Twenty minutes," Nina said. "Flaherty waits for no one. My client needs me there. I'll finish up later if I have to."
It took less time than that.
When she was finished, Cheney turned off the tape and said, "I'm going to bust her ass. For withholding this evidence. For touching that gun. For sitting two miles away with this thing for two years. For keeping me out late tonight when my wife is making gumbo in honor of the season."
"She makes gumbo?"
"Every year, at the first snowfall. I love winter. I'm so happy it's here."
"Why?" Nina asked.
"Because it buries everything until spring. Everything but this case. This case is hereby pried wide open." He gave Nina a hard look. "Aren't you going to plead for the girl? Show mercy, et cetera et cetera, tell me how she came through in the end?"
"No," Nina said. "Nail her. Three more people have died." She got up. "Next case," she said. "See you later."
"I'll walk you out. Oh, by the way." He walked down the hall with its awful lighting and ushered her into the lobby. " Germany got a hit on the fingerprint in Heddesheim."
It was like being hit in the head. "Ohh," Nina moaned.
"What's the matter?"
"Headache."
"I'm sorry. I really am. I couldn't help wanting to spring it on you. My wife says I have a little sadistic streak. We have a name. Leland Moss Flint. Aka Lee. He attended Annapolis and graduated in 1984. If we're lucky, we'll have another print of his on this gun."
"Lee Flint," Nina said. It was such a short, sweet name to give her such a sharp pain in the head. "Where is he?"
"We'll know soon. You all right?"
"I'm having an existential moment. Lee Flint killed so many people, Sergeant. It's almost frightening to hear his name."
"We'll find him now."
"You won't have to look far," Nina said. "He's here at Tahoe."
"How do you know that?"
"I just know. And he's desperate."
She called Dave Hanna after court. It was Roger she wanted to call, but she reminded herself that you don't pick your clients and went ahead.
He sounded slightly, but not dispositively, blitzed. "Yeah?"
"It's Nina."
"Wait, let me sit down. Okay. What do you want?"
"I don't want anything. I want to post you on the progress in your case."
"How bad is the blizzard?"
"We're going to get more than the prediction. The whole town's celebrating."
"That's good. Jobs. It's only raining down here." Placerville was only at four thousand feet, while Lake Tahoe lay at sixty-two hundred feet.
"Your time will come," Nina said. She was relieved that he was willing to make small talk. He seemed almost friendly.
"Roger says you've been working hard for me. I can't believe you went all the way to Germany. Too bad about the witnesses. I haven't been feeling good lately. I guess Roger told you."
"We have developments. We have the gun, we have a fingerprint, and we have an ID." She summarized what she knew.
"Unbelievable," Dave said. "I'd like to come up there and really talk this through, but Echo Summit is closed and I'm kind of a mess." Echo Summit, the pass into Tahoe from Placerville, was even higher, at seventy-four hundred feet.
"Dave? You need to be careful. We are cornering Leland Flint."
"Never heard of him. Who is he?"
"We don't know yet. But we're going to get him, Dave."
"I can't cope with all this pressure."
"Talk to the police down there. Get some help. Maybe Roger will come and stay with you."
"Not Roger. He's always on me. Ragging and nagging. We're not getting along."
"Then the police."
"Why would he come after me, anyway?" The news was sinking in, and his tone was uneasy.
"It's your case. It's where the heat is coming from."
"Not really. It's your case. It's always been your case. You took it against my will. If anything happens to me, it's on you." She heard the familiar resentment against the world coming through.
"That's not fair, Dave."
"None of this will get Sarah back. She's dead. You can't fix that, and the rest is crap."
A surge of anger overtook Nina. "Your wife, your niece-they were murdered," she said. "Stop fighting me."
"He'll go after you first," Dave said. "You're the source of the noise. You watch your own back." He hung up.
She drove home in the early dark. KTHO said Tahoe was expected to have a couple hundred thousand visitors over the weekend. The motels along the way all had No Vacancy signs. The big ski resorts-Heavenly, Alpine, Northstar-were booked solid. On Kulow Street, every house but hers had its lights to keep away the winter ghosts. The lights weren't about Christmas in the mountains, not really. They were about the dark, keeping it away. Not having Bob with her took away her daily life, her sense of well-being.
She thought about getting out of the Hanna case, because she was so angry at Dave Hanna. Then she thought about Chelsi, and how close they were to finding her killer. Her eyes-so innocent and bewildered in those last moments-
Wish's van was in the driveway. She pulled in behind it, and struggled through the snow up the icy stairs.
Wish answered the door. He helped her take off her coat, took her briefcase from her, led her to the couch in front of the fire, handed her a glass of wine.
"Stop," he said. "For a few hours. Lie down there. I'm cooking. We'll eat soon."
"Elliott?"
"He won twelve thousand dollars. We stopped at the Raley's and bought eggs and coffee and milk."
"All right."
"Lie down."
"Just for a minute."
They met at the dinner table: Elliott, in a funk, his hands shaking; Wish, spooning out mashed potatoes like a lady in a hair net in the asylum cafeteria; and Nina, three-quarters of the way down her second glass of wine. Nina could feel a draft at her feet, probably from the old windows next to the table, which led to the backyard deck, which, she noticed, would have to be shoveled soon, in case the snow kept falling all night. She didn't have a garage for the Bronco, either, which meant that after supper she'd have to open the ski closet and find shovels and brushes and scrapers.
On the other hand, Wish and Elliott were just right for outdoor tasks, and Elliott especially could benefit from exercise. Yes, it would be for their own good. She had some turkey loaf and complimented Wish on the cuisine, then told them both about Meredith and the gun.
"So you're vindicated, sort of," she concluded, as Elliott embarked on his second serving of everything. "Three bullets gone."
"But was it the third shot that killed her?" Wish asked, breaking the encouraging spell Nina was trying to weave.
But Elliott finally spoke up. "I saw the first two. He aimed high."
"She was high, on a balcony," Wish said.
"She was behind him. He shot toward the street entrance at about an eighty-degree angle."
"Too bad the police couldn't find the third bullet," Wish said. "Anyway, I hear you. You saw the first two shots aimed high and in the opposite direction from the woman."
"Yes. I've been thinking about it all afternoon. He didn't fire when I struggled with him. I couldn't have leaned his arm back like the lawyer said."
"Good, that's clear, then." Nina went into the kitchen and put on the teapot and thought, I hope.
"He must have seen the Hannas on the balcony after the students ran, and panicked and shot at them," Wish offered.
The kitchen and the dining room of the cabin were essentially one room, so she could continue the conversation without a beat. "Why?" she asked. "He wore a mask. They couldn't identify him."
"I surprised him," Elliott said. "He lost his bearings. He couldn't think straight anymore."
"Right after dinner I'm getting on the Web and see what I can find on the name," Wish said. "What did you say his name was?"
"Guess I forgot to say," Nina said. "He was ID'd as a man named Leland Moss Flint."
Elliott got up from the table, clumsily. He made fists with his hands and started rhythmically beating them against his head from either side, walking around the living room.
"Elliott, what are you doing?" Nina asked.
"Thinking. Thinking. Am I making this all up? Is this my fantasy? Are you people real?" Nina and Wish exchanged glances.
"It can't be. She wouldn't. But I remember she had one. Or maybe I'm making all this up to look important. Maybe the notebook's full of shit. I knew I should burn it. It's driven me crazy, like Cantor. I'm crazy, that's right, that's the problem."
Nina went to him and said, "Put your arms down. Please. Come on, sit down again."
"You better call the loony bin." But he sat back down, wearing an anguished expression. He looked from Wish to Nina and said, "Is it really because of me? Four deaths? I can't take that. All I wanted was to figure out the problem. Such a fascinating problem, and I didn't want to be famous, exactly, I mean posthumous fame would have been fine, it was good enough for Cantor. I wanted people to know and appreciate that I solved it, that's all."
The teapot began to whistle, and he jumped. "I never met him, but she had one."
"One what?" Nina said.
"A brother."
"Who had a brother?"
"Carleen."
Somewhere she had heard that name. Oh yes, Carleen had been a card counter with the other three, but left the group months before the shooting. "What about Carleen?" she said.
"Carleen. Carleen Flint. She had a brother. A Flint like her, I'm sure. So she must have told him and he tried to steal my book. Carleen. I suppose I hurt her feelings. She was jealous of Silke."
Wish leaned forward. "Hey, what was the brother's first name? Think back."
"I never knew. But isn't it clear enough? Carleen knew we were going to Tahoe. She and Silke still talked. Carleen works with Professor Braun at XYC."
"Now we're gettin' someplace," Wish said. "Nina, I have to go get on the computer. Excuse me."
"Am I making this up?" Elliott watched him go. "I know that paranoids-they always think their friends have turned against them. They always think they have some great discovery they're going to give the world. Am I-are you going to have me admitted? Because I want to be in Washington State if I'm going to be in the hospital."
"Listen to me, Elliott," Nina said. "I don't think you're crazy. But unfortunately, I'm afraid it is about you. There is really a man named Lee Flint who robbed you. If he is Carleen Flint's brother, that's real and we'll establish it quickly."
"I'm the cause?" His face was screwed up like a child's and his eyes welled up.
Nina wondered if he might try to commit suicide. The idea that he was responsible for the deaths seemed to have sunk serrated teeth into him.
"Have a cup of tea," she said. "Will you do me a favor, Elliott?"
"What?"
"The snow's so heavy out there, it's going to knock down my old deck if it doesn't get shoveled. I can't manage it and Bob isn't here. Would you shovel it for me?"
Elliott followed her like a zombie to the closet and she found him a hat, gloves, and the big aluminum snow shovel. "Go on," she said. "I'm really worried about that snow."
"Yeah, why not, snow." Nina pulled open the sliding door and snow drifted onto the floor. She turned on the floodlight and saw it coming down more heavily than ever. Fine, she thought, let him work out there until he falls down from exhaustion. Then let him sleep, and tomorrow's another day. She had used the same tactics on Bob now and then when he got into truly terrible moods.
Elliott stomped out there, making deep holes with his boots, and started wielding the shovel with an energy born of all his doubts about himself. He seemed occupied for the moment.
"Nina," Wish called from the kitchen. He was gulping tea and staring at the computer screen.
"What have you got?"
"Leland M. Flint," Wish said. "XYC Security. No resume or photo, but look, there's the name."
Flint was apparently low on the totem pole, not even a supervisor. The name was listed with many others as "XYC support staff" on the Web site. He had been as easy to locate as a bunion on a small foot, once they had the name and reference.
"They have a killer on their staff," Nina said. "Maybe they put him up to it, the robbery. As for the other killings, maybe he was on his own, trying to cover up, maybe not."
"What are you going to do now?"
"Call Cheney. And first thing in the morning-"
Wish waited.
"I'm going to sue the bastards," Nina said. "I always wanted to say that."
SANDY SAID, "HERE YOU GO." THE complaints and summonses made a very satisfying package. The agent for service for XYC, Inc. was a law firm in Palo Alto, California, home of Stanford University and countless start-up computer-technology firms.
But XYC was no start-up. The company stock traded on NASDAQ and had split recently, capitalized at over $550 million, its value all in a couple of business parks and a couple of patents. The Wall Street Journal article Nina read said that XYC had been the brainchild of two math grad students at Stanford, who had found a way to use prime numbers to develop a hackproof encryption system for Net commerce. The system was incredibly successful and used by just about everybody now.
"Did Wish get Elliott to the airport?" It had stopped snowing, but flights had been delayed even down the hill in Reno.
"He called in and said the plane took off on time. Elliott had the eyes of a cornered squirrel, he said."
"And that ain't good," Nina said, stealing one of Bob's favorite phrases. "But he's told his story now. He'll feel better barricaded at home."
"Is he crazy?"
"A little. Speaking unscientifically," Nina said. "But man, can he throw snow off a deck. He was out there again when I got up this morning. He knew he needed the distraction. He and Wish cleared the driveway and stacked my wood."
"They work it off," Sandy said.
"It beats headaches. Okay, the pleadings look good. Let's serve 'em. Have Wish drive them to Palo Alto as soon as he gets back from the Reno airport."
" Palo Alto 's four hours away. And Echo Summit just reopened, so it'll be slower than usual. Five hours."
"Which means he can get them there by five o'clock, easily." An elderly couple walked in and Nina brought them into her office. The will consultation took almost an hour, and when she was free again, Sandy said, "He's been and gone. I made sure he had the money to stay at a motel if he can't get home."
"I wish I could see their faces," Nina said. "Professor Braun and the gang."
"If you're wrong about any of this, they're going to pulverize us," Sandy said. "We can't fight a big company like that."
"Watch me."
"Your judgment is shot. You're taking this personally," Sandy said, impassive.
Nina started to speak, to defend herself, but Sandy held up a hand.
"That's the only reason we got this far," she said. "Bullheadedness. Don't stop now. There's a phone message from the college teacher on your desk."
Nina nodded and went back into her office. Mick wanted to talk to her.
"Hard feelings?" he asked.
"No."
"It's rare to meet a mature woman."
"Don't push your luck," Nina said.
"Right. Well, I read the page you copied of Wakefield 's work. The physics were too hard for me, so I called a physicist friend of mine. The math was too hard for him."
"So you can't evaluate it?"
"You need some topflight guy in the field."
"The field of what?"
"Well, mathematical physics. Michael Berry is your man. He's a Brit. Bristol."
"Just tell me what it's about, Mick."
"Oh, sure. Write this down. Tell the world. Wakefield claims the primes are eigenvalues of a Hermitian quantum operator associated with a classical Hamiltonian."
Elliott wasn't the crazy one for pursuing this, she was, but she made Mick spell the words and wrote everything down. "Is there an English translation?"
"He's trying to predict prime numbers using properties of real matter. Atoms and their components."
"Did he succeed?"
"My friend can't say. We'd need the complete notebook plus a few months."
"So-we don't know what he's doing?"
"Word is he was in a psychiatric hospital. Is that true?"
"I don't know," Nina said. "Maybe."
"Too bad for him, but just about all the greats spent some time weaving baskets in an institution. André Weil did some excellent work on Riemann's theories while in prison during World War II. Incarceration in general has inspired some astonishing leaps forward in human knowledge. Anyway, we have contemplated licking Elliott Wakefield's feet, Nina. But we're not sure if he deserves it or not."
"You're no help, Mick."
"Look, he treats prime numbers as if they were real. As if numbers were matter. As if-following this, Nina? As if the actual universe we live and laugh and cry in is nothing but a stream of mathematical information. All for the purpose of finding the error term between the actual distribution of the prime numbers and the li line."
"He calls it a damping coefficient. The error term. I guess the question is, is he succeeding?" Nina asked.
"Give me more."
"I don't have more."
"He has three hundred more pages, you say?"
"Just about."
"What do you expect from a single page? The math is hard. Hard like diamonds are hard."
Mick wouldn't commit himself to anything more. "So-I didn't break your heart?"
"My heart?"
"You do have one, don't you? It's a physiological necessity, I believe."
"Oh, that heart. No."
"I could have gotten pretty passionate about you, but I knew I'd be moving."
"I hope you stop someday," Nina said. "For your sake."
"Don't judge me, Nina."
"I just don't see how anyone on the move all the time can be happy."
"I don't see how anyone standing still can be happy."
"Try having a child," Nina said. "You put down a root. You feel the wet earth. You don't want to skitter along the surface anymore."
"Very poetic," Mick said. "However, no offense, you move plenty yourself, from man to man and place to place, and I might even hypothesize that your heat on this subject has to do with your own lifestyle. I'm not feeling this rootedness from you that you talk about."
Nina did not like hearing this. He was turning her judgment back on her. And it was stingingly accurate.
"Touché," she said.
"Furthermore, there is a hot babe waiting for me at a certain Mexican restaurant. Still friends?"
"Enjoy your dinner."
"I'll send you a bill."
So dinner was on her. She drove to Matt's with her comforter and pillow, drank a glass of wine in front of a big fire with him and Andrea, and fielded their questions, and really, she wanted to be depressed about Mick and men in general, but she nodded off early and didn't get around to it.
December 15 rolled around. Christmas shoppers had joined the skiers along Lake Tahoe Boulevard. There was art of the carved-grizzly-bear variety, turquoise jewelry, sporting goods including the new snowshoes that left your heels free, denim jackets with sequins for the slot-machine players, snowmobile rentals. The casinos brought in heavy hitters for the season and vacancy signs disappeared. The concrete pools of summer held three-foot drifts and the white walls along the road were higher. Every inch of snow was a million-dollar windfall for the resorts, and it looked like a heavy winter.
The lawyers took their cut in traffic accidents, divorces, and business disputes. Sandy tried to fit in the new business. She knew that the courthouse would go as dark as a playless Broadway theater around the twentieth.
"If I were a serial killer, this would be the time," she remarked to Nina the next morning.
Nina said, "I sent Bob's presents to Germany this morning. Some clothes, a book, and a stuffed bear. Like he was still three years old."
"This case'll be over by Christmas."
"If it isn't, I'll be separated from him."
"You'll come to Markleeville and eat with Joseph and me and the family."
"That would be nice."
"We do spaghetti on Christmas Eve. You'll like it."
"That's nice. Thanks."
The phone rang, and Sandy answered.
"Just a moment." She wagged her head toward Nina's office, and Nina went in, shut the door, and picked up.
"Ms. Reilly?"
"Yes?"
"The name is Branson. We met in Boston."
Oh, no, not Branson. She had hoped Branson would not flap his leathery wings so far west.
"I am of counsel to the firm in Palo Alto that will be handling your suit against XYC. We would like to meet with you before this goes any farther."
"Come on up."
"We realize you are a busy lady. Could we fly you down tomorrow for a meeting?"
"Fly me down?"
"A private plane will be waiting at the Tahoe airport at eleven. I believe that's only a few miles from your office."
"True." The Tahoe airport served only private pilots these days.
"We could have you back by four at the latest. It's just a jaunt. I guarantee you a good lunch."
"What is the purpose of this meeting?"
"To get to know each other. And see if something can be worked out."
It was ear candy to a lawyer. Nina said, "I'm looking at my schedule now. It does appear that I could clear my calendar."
"Very good. Just go out onto the landing strip at eleven and look for the blue-and-white Cessna."
"Okay."
"See you then." Branson's manner had been completely proper. Nina thought to herself: Ally? Or enemy?
Now, why in the world would she even begin to think of him as an ally? Cockeyed Irish optimism was the only way to explain it. She would gird her loins firmly on the morrow, assuming for purposes of argument that women have loins, and that girding would not involve tight spandex.
Tonight she was back home, Wish playing video games on her computer in the kitchen. Wish didn't seem to mind acting as her shadow, and she was glad to have him. She had her couch to sit on, he had the yellow office chair by the refrigerator, and they were getting used to each other.
The phone rang. "I'll get it," Wish said, and picked up. "It's a lawyer."
"Nina?"
"Betty Jo?"
"We need to talk to you. Me and Jimmy. Right away."
"It's late, and I'd like to know how you got my home phone number," Nina said.
"Everybody has your phone number. Jimmy got it off PrivateEye.com. And I know it's late."
"What is it?"
"Jimmy was attacked tonight. He wants to tell you about it. He was in the Ace High office taking over for Meredith, who by the way is in jail for obstructing justice, thank you very much. A man in a mask. It's bizarre. You have to hear this."
"I appreciate your call, but I'm confused. We're on opposite sides, and-"
"Pish-tosh. You have to hear this."
"Has he called the police?"
"They came and went already. I'm here in the office with him. Can you come down?"
"I'm on my way." She hung up and said, "Wish, would you come with me? The Ace High had an incident today."
"Let me lace up my boots." He was already shutting down the computer. Nina pulled her parka and boots on over her jeans and they piled into the Bronco.
Adrenaline moved through her veins. She found herself talking to the shooter again. You're here, all right, she thought. You won't get me or mine. I'll get you.
The No Vacancy sign lit up the frosty night. Someone, probably Meredith, had set out plastic reindeer on either side of the entry to the Ace High office. Their noses flashed on and off. The door moved heavily with its jingling wreath as Betty Jo let them in. She looked behind them, left and right, ready to slam it in their faces if anything moved.
And that ain't good, Nina thought to herself.
Locking and testing the door, Betty Jo said, "I thought you might be able to help me figure this out."
"How is he?" James Bova lay on a couch in the dark on his back, a pillow under his head. He held something to his nose.
"Broke it," Betty Jo said. "Got kicked in the belly, too. I just spent two hours at Boulder Hospital with him. Nothing got kicked out of him, he'll recover, but he wanted to talk to you right away." Betty Jo turned on a low lamp and Wish checked the windows to make sure the blinds were fully shut. He hadn't said a word. He took up a position in the corner and Nina was aware that her back was covered.
"Mr. Bova?"
Nina moved closer. Bova's eyes opened. They were swollen above the bandages and he would have twin shiners in the morning. "It's all your fault," he said, moving his mouth with difficulty.
"That's what they all say," Nina said. "How do you feel?"
"Vicodin. I'm going to sleep pretty soon." He moved a little and grimaced, but the drug was keeping him comfortable.
"He's goin' home with me," Betty Jo said. "Hector borrowed the neighbor's Rottweiler just in case we're followed. That makes three animals in the house. Nobody'll get through. Let's make this quick. Jimmy just met Mr. Lee Flint."
"He waltzed into the office," Bova said. "Ski mask. Brown with yellow around the eyes. I knew right away it had to be the same guy. I tried to call 911, but he pushed me against the wall and started beating me. Not talking, just hitting. He broke my nose and blood was spurting all over him. I thought he was going to beat me to death. I've got two kids in Sparks. I didn't want to die."
Nina had arrived with the usual suspicions-maybe Bova had faked an attack, maybe Betty Jo was pulling something-but seeing Bova now, hearing him, it was plain that someone had set out to hurt him.
"He wasn't huge, but he knew how to punch and kick. He pushed me onto my knees and started talking to me in this eerie voice, low and harsh, asking me questions. He was mad with fury. That's the only way I can describe it." Bova sniffed and grimaced again and Betty Jo adjusted the pillow. "I'm going to sell this place. I can't stand this."
Nina sat down on the scuffed floor beside him. "Take your time," she said gently.
"The only reason I'm alive is that he believed me when I told him. He knew every word was God's truth."
"What did he say, Mr. Bova?"
"He said nobody rides piggyback on him. He made it sound-I don't know, sexual. 'Nobody rides piggyback on me.' Then he hit me hard and I lost a tooth. 'It had to be you,' he says, like the old song.
"I said, 'What? What did I do? Whatever it is, I'll make it right.' I just made him madder. 'You know damn well,' he says. 'Stop that fucking bleeding. I'm talking to you.' He made me take off my shirt and hold it over my face, and he says, 'You killed that woman and you're trying to bust me.'
"I said, 'No! I never killed anybody! I swear!' He said again, 'It had to be you. You were in the office, you saw me with the kids. You ran out when I dropped the gun and shot the woman. Why?' Then I got it. He was talking about the robbery. The Hanna case. I told him-told him I was home in bed with my girlfriend when that happened. The cops called me. I live in Sparks. That's an hour away. I couldn't have got home fast enough to take that call.
"I said, 'I'll prove it to you! I'll prove it! I'll give you the phone records. Just leave me alone, let me catch my breath, we'll talk.'
"He went over it and over it. He got my girlfriend's name. He stopped beating me and he was just pushing me, still really mad, but he was starting to believe me. Cussing. He pushed me back on the floor and he stomped around. 'Then who?' he says.
"'I don't know who,' I said, and I said he could have the cash-register money if he wanted it. He let me get up and give him the money. I was afraid the whole time he would change his mind and kill me after all. He kept his fists balled and he shoved and pushed me the whole time.
"When the money was in his pocket, he pulled out a knife. 'That was for you,' he says, 'if you didn't convince me.'
"'I swear to God,' I said, 'why would I kill that poor lady?' and I could see he believed me.
"'All right,' he says. 'You give somebody a message for me.' I said, 'Anything.' He says, 'Tell Nina Reilly I didn't kill Hanna's wife.' I said, sure. He said, 'Some other fucker did her. Tell her. You going to tell her like I said?' I told him I would tell you.
"So here's your message," Bova said. He had lifted his head as the words rushed out. Now he lay back and a groan issued from his torn lips.
Nina bit her lip. She sat back on her heels. Betty Jo and Wish watched.
The clock on the wall ticked loudly. The ice machine next to the vending machine right through the wall made clunking sounds. From somewhere came faint laughter.
"You have any more questions, you can ask tomorrow," Betty Jo said. "Let's get you back to Incline," she told Bova. Wish helped Bova, who was still holding the towel with ice to his face, to his feet, and Betty Jo opened the door and looked around carefully. Her Porsche SUV was right out front.
"It looks safe," she said. "But then, we don't know anything anymore, do we?" All three of them got Bova into the passenger seat, lying almost flat and covered with a blanket.
Betty Jo shut the passenger door. "Well?" she said to Nina. "I'm not a criminal lawyer. I'm not used to this. I like Jimmy. You have any explanation for Flint's statements?"
"Sounds like he didn't shoot Mrs. Hanna," Wish said.
"That's what the man said," Betty Jo told him drily.
"You want us to caravan up to Incline with you? To make sure you get home all right? Would that be okay, Nina?"
"Yes, let's do that," Nina said. It took forty minutes, even so late, to drive the dark lake road to the North Shore and Betty Jo's mansion on Champagne Way. Wish scouted around and then they brought Bova into the house. Betty Jo's little old husband stood guard at the door, holding a big dog with a powerful head on a tight leash. He wasn't smiling anymore, but he didn't look frightened.
After Bova was safely in the house, Betty Jo came back out. She handed Nina a bottle of French wine. "Thanks for the guard duty," she said.
"You don't have to do that."
"It's also an apology. I realize our interests are different. I think I'd be taking the same steps you're taking if I were on your side. Which I am not. But when this case is over, let's have lunch. If you don't mind me sailing in on the Good Ship Lollipop."
Nina smiled.
"Drive safe." Betty Jo smacked the side of the Bronco like it was an old stallion.
Wish drove back, leaving the windows cracked so he wouldn't get drowsy. They were alone in a postcard winter wonderland. A brilliant half-moon duplicated itself in a water-moon on the vast lake. Snow clumps fell from the trees and he had to run the wipers now and then.
When they were almost home, Nina said, "Wish? Are you positive Elliott went back to Seattle?"
"Positive? He had his ticket. He was in the line inside."
"That's all you know?"
"You think it was him? Elliott-he couldn't hurt someone. He couldn't get that angry. It couldn't be him, Nina."
"There are some psychiatric conditions-"
"But why would he hurt James Bova?"
"I'm just asking," Nina said. "Wish, first thing in the morning, call Roger Freeman. Tell him about the attack. Tell him he needs protection and so does Dave. We need to get the Placerville police involved in this too."
"Who is this guy?"
"I hope to learn more about that tomorrow in Palo Alto."
NINA STRAPPED INTO THE LUXURY LEATHER seat and the Cessna took off. They flew due west and left the white Sierra range behind. She watched a cross-section of California unwind below as they flew from Tahoe to the San Francisco Peninsula: greening foothills, the still-dusty San Joaquin Valley with Sacramento and an endless maze of subdivisions and freeways surrounded by patchwork fields of almonds and tomatoes, then on to San Francisco Bay, the city itself shrouded in a fog bank to the north, a long flat bridge below that rode close to the quiet water, and finally the easy runway of the Palo Alto private airport.
A black Lincoln awaited. Nina thanked the pilot and said hello to the driver. She wore a blue silk suit and round-toed Jimmy Choos, and carried her new briefcase. She was deeply worried about the safety of just about everybody-Sandy, Dave, even Cheney, unable to predict Lee Flint's demented steps. She carried a hope within her that XYC, Inc. would have an answer or two.
***
Five men sat on the other side of a polished mahogany conference table. In a perfect illustration of Silicon Valley schizophrenia, one wore jeans and a wrinkled button-down shirt, and four wore expensive suits. The jeans guy had a beard going gray. He sat in the middle.
She had entered the penthouse of a five-story building that seemed to be owned entirely by XYC's outside law firm. The plate-glass window had a view of the clock tower and terra-cotta buildings of Stanford University.
"Gentlemen," she said, nodding, and set her briefcase firmly onto the table. "Hello, Professor Braun. Mr. Branson." Braun nodded back. Nobody got up. Branson said, "This is Greg Foster, a senior partner here." Three of the suits were now accounted for.
"How do you do." Foster, a pale man with distinguished white hair, gave her a curt nod. No handshaking with this crew.
"Tom Elias, executive vice president for administration at XYC, sitting in with us today."
"Hello." Elias wore the jeans and the facial hair. He gave her a relaxed and curious smile. He had been part of the start-up. The XYC legend had to do with Stanford students and garages and the famous IPO that had made Elias and his friends multimillionaires overnight.
"And Special Agent Aaron Dietz, from the NSA."
"The National Security Agency?"
Dietz nodded slowly, taking her measure. He had on the stiffest suit of all. The shoulder pads put him in the linebacker class. Nina waited for an invitation to sit down, but all she was getting was stares, so she pulled out a chair and helped herself.
"Water?"
"Yes, thank you." Each had his own glass and carafe of water, the carafes half-full to empty, which meant this meeting had been preceded by a strategy session, of which she had undoubtedly been the focus.
"You have sued XYC," Branson began from across the table. His face had lost none of its pugnacity. "We'd like to know why."
"I'd be happy to lay it out for you. Your employee committed an armed robbery two years ago, in the course of which my client's wife was shot to death. He appears to have killed three more people since then, as well as attempting to kill me and another person. Last night he attacked the owner of the motel where the robbery took place. It's a no-brainer," Nina said. She folded her arms.
"Leland Flint has not been in XYC's employ for a long time," Foster said. Nina remembered that Flint had been noted on the XYC Web site.
"Well, if you want to get right to it, maybe you'd like to tell me the date he left XYC's employ," Nina said. "That is certainly important." She uncapped her new Mont Blanc pen and let it hang obligingly over her yellow legal pad.
"We didn't bring you here for a free discovery session," Foster said.
"Then he was in XYC's employ at the time of Sarah Hanna's death," Nina said.
"Nobody said that."
"It's clearly implied in your evasive answer."
Foster sighed. "Let's start again. Why have you sued XYC?"
"I thought I just explained it. The basis of corporate liability is the doctrine of respondeat superior, as you all know, and that's the fifth cause of action in the amended complaint served on you."
"You allege in that complaint that XYC authorized Flint's robbery attempt. But you don't have a shred of evidence of that, do you?"
So she was to be cross-examined. They expected her to be intimidated, but she was much too focused on finding and stopping Flint to get involved in a male-lawyer-dominance game. She would be straightforward, ignore the rudeness, and-
Oh, shucks. Live a little.
"Ask nicely, and I might tell you a thing or two," she said. She smiled, nicely, and clammed up.
They all looked at Elias, who still wore his own faint smile. He looked friendly and approachable, which was why he had surrounded himself with warriors. He's the only one who matters, Nina thought to herself. The others were just legal poundage, except for Dietz. Dietz was from a government security agency, not XYC. Nina had only the vaguest idea what the NSA did, but it was clear that a threat to XYC's encryption method was relevant here.
They were apparently less familiar with female-lawyer-domination games. Foster said, "Look here, Ms. Reilly. Forgive our exasperation. We understand that XYC's former employee has become a menace, and we intend to cooperate to find him as soon as possible. Here is the main piece of information we would like to convey to you today: XYC did not authorize that robbery attempt. Flint heard about Elliott Wakefield's work from his sister, Carleen-"
"Who is a consultant with XYC, I believe," Nina said.
"Here is what happened. XYC has been following Mr. Wakefield's work for years."
"Through the professor here, and through Carleen Flint," Nina said.
"Never with any intention of harming Elliott or stealing anything from him," Professor Braun interjected. "In fact, we met with him and offered to hire him."
"I heard about that," Nina said.
"He is difficult to deal with."
"Back to Flint," Foster said. "He is an ex-Navy operations officer who worked at XYC's headquarters in our security division. He was not a supervisor. He was not a high-level employee. Obviously, we regret hiring him now. He had been with XYC about a year when Carleen discussed Mr. Wakefield with him. Carleen was a summer intern with us at that time, still at MIT, and in fact Flint had persuaded her to apply for the internship. Anyway, Flint decided that Mr. Wakefield was a threat, and he decided, unilaterally, without any authorization from XYC, let me make that clear, that he would obtain Mr. Wakefield's notebook."
So Elliott was right. Elliott was sane, and he was right. The man in the mask had wanted the notebook. Nina mentally apologized to Elliott for doubting him.
"No one, including Carleen Flint, and I emphasize, no one, at XYC knew of his intention."
"That's your position," Nina said.
"It's not just a position. It's the truth. You can litigate this case for years if you want, depose every single XYC staffer, and you will not learn anything different."
"Is that correct, Mr. Elias?" Nina asked.
Elias smiled and said, "Greg's doing the talking."
Foster went on. "Flint called his sister the day after the robbery and told her that he was going underground. She informed management immediately. He was fired and XYC had no further contact with him. Carleen stayed with us and became a valued member of our team. Your client, Mr. Hanna, filed a lawsuit that was about to die a natural death, and then you came along."
"Yes," Nina said. "It's all my fault. Where is Mr. Flint? You know where he is, don't you?"
Another exchange of glances. Foster said, "I haven't said that."
"Well, do you?"
"I wouldn't say that, not in so many words."
"He's still listed as an employee on your Web site."
"That's a mistake."
Nina turned to the NSA agent. "What is your interest?" Dietz did not respond. He was regarding her as Nabokov might have regarded a specimen butterfly just before impaling it on a pin.
"I'm getting to that," Foster said. "The point is, we may be able to help regarding Mr. Flint."
"Except that?"
"We still have an interest in Mr. Wakefield's work. An even stronger interest, at this point. And he won't talk to us. In fact, he told us you represent him."
"I see," Nina said. She would have to talk to Elliott, quickly. It put her in a pickle, because she didn't represent him. On the other hand, she couldn't pretend to represent him, that would be unethical.
Professor Braun had been listening quietly. Now he said, "I wonder if you have any idea how dangerous Elliott's work is."
"Well, it sure has been dangerous to him," Nina said.
"It's a danger to the whole world. It's a lethal bomb. It's the equivalent of Hiroshima."
"I won't let you get away with that, Professor. People won't die in the hundreds of thousands because of Mr. Wakefield's work."
"They will be homeless in the millions. Their national economies will be in ruins. The Internet will be down for the foreseeable future, Ms. Reilly. I don't think you have the slightest idea what that means in this day and age.
"Elliott doesn't understand. He doesn't care about large institutions and he thinks individuals will not suffer. He has to be made to understand that they will suffer. How will they pay their bills? How will they talk to each other? Do you have any idea how this will impact civil liberties? Ordinary people can now encrypt their E-mails to each other. They can talk to each other and there is some check on the government's technical ability to listen in. That check will be gone.
"He's young, his judgment is poor, and he has chosen you to be his representative. That's why we are talking with you today, Ms. Reilly. We need your help."
Aaron Dietz of the NSA cleared his throat and said, "The nation insists on your help."
"Civilization as we know it will disappear," Nina said.
"Don't take this lightly, Ms. Reilly."
"This code has only been used for ten years, Professor. All codes are broken eventually. Isn't the real problem that XYC is built around this encryption code? Your corporate world may be in danger, but I think the rest of the world can adjust in due course."
"You simply don't understand. The impact-"
Nina interrupted. "When did you talk to Mr. Wakefield?"
"His home was searched yesterday in the early-morning hours," Dietz said. "He was present at that time. On NSA's affidavit and pursuant to court order."
"I haven't spoken with him about that," Nina said.
"No? Well, he didn't resist. He didn't ask to talk to his lawyer, if that's what you want to know."
"And the notebook?"
"Still wherever he hid it," Dietz said. He gave his red silk tie an angry yank.
"The worst thing is that he won't show anyone his results," Professor Braun said. "There is probably a mistake somewhere. It could all be a mistake, which would explain why it's taking him so long to provide a proof. But we have to proceed as though he has found a way to break the XYC encryption system. What have you seen of his work, Ms. Reilly?"
He had asked nicely. "Oh, nothing, really," Nina said. "We talked about it a little. I'm no mathematician. Generally, he shows that the primes are strictly analogous to eigenvalues of a Hermitian quantum operator associated with a classical Hamiltonian."
Braun's face paled. He gripped the table. "What Hamiltonian is that? Is he using Alain Connes's p-adelic Hermitians?"
"I'm sorry, Professor. You understand." Nina smoothed her skirt, had a sip of water.
The men looked at one another. Braun muttered, "Connes. Incredible." Foster nodded at Branson and the atmosphere in the room electrified.
Nina straightened her back and prepared herself.
"Ten million and a confidentiality agreement for Wakefield, two million for you, properly sheltered from income tax, and a million for your client Mr. Hanna," Branson said. "And Mr. Flint's ass, encased in a sling and delivered in a white limo."
Nina wrote down those lovely round numbers. It gave her a second to think.
"And in exchange?"
"Confidentiality agreements all around. The notebook. Mr. Wakefield's cooperation. Dismissal of your causes of action against XYC."
"Is this severable?" Nina asked. "Because Mr. Hanna and Mr. Wakefield don't have the same interests. In fact, there's a conflict. For example, what if Mr. Hanna agreed to drop the suit against XYC in exchange for a million dollars and Flint?"
"And Wakefield?"
"Let's say his side of things would have to be negotiated independently."
Branson said, "You already know the answer to that one. Nobody gives a shit about Hanna's lawsuit. You want Flint, you bring Wakefield to the table. You want to handle the Wakefield part without Hanna, that's fine with us, though we'd like to take care of everything at once. Am I being nice enough?"
"I'm afraid not," Nina said. "I want to talk to Carleen Flint before any decisions are made." There was a stir around the table. They were all looking at Elias again. "Mr. Elias?" Nina said. "Is she available?"
Tom Elias scratched his cheek. "Mr. Branson?"
"What do we get in return?" Branson said.
Nina said evenly, "Mr. Elias? She's here, isn't she?"
Elias shrugged and said, "Five minutes."
Branson brought Carleen Flint in and made a place for her. Nina barely had time to reflect that her loyalty to the company was crucial to them. Carleen was small and slight, wearing a nice gray suit. She wasn't a pretty woman, and she was very nervous right now, trembling like a greyhound.
"This lady has a few questions for you," Branson told her. "As we discussed."
"May I?" Nina asked Branson.
"Five minutes," he reminded her.
"You know who I am?" she asked Carleen.
"They told me."
"You are Leland Flint's sister?"
"Yes."
"You are willing to talk to me today? No one is forcing you to talk to me?"
"No."
"It's all right, Carleen," Tom Elias said. "Be frank."
"How long have you been employed at XYC?"
"Two years full-time. Before that I was a student intern for a summer."
"How did your brother come to work there?"
"He had just been discharged from the Navy. He was in an operation in the Indian Ocean and there was an accident. He was injured. His leg. His face was scarred. He decided to get into security work, and there were openings at XYC. After he started working there, he told me he liked it there and he encouraged me to apply for an internship."
"What was your relationship with your brother?"
"What do you mean?"
"Did you get along?"
"Yes. He was very protective of me, but he was the one who needed help. He was always athletic-he was physical-but after he got hurt he changed a lot. I worried about him being able to work. Our parents are dead. We had to make it on our own."
"What do you mean, he changed a lot?" Nina said.
"Well, he felt like a pariah. His leg-the corrective surgery only made it worse. He was very angry."
"Did he find out about Elliott Wakefield from you, Carleen?" Nina asked gently.
"Yes. After I started working at XYC I realized that Wakefield's work could be extremely valuable. I told Lee about the notebook and how much XYC might pay to have it. He knew I-I was mad at Wakefield. He decided to steal the notebook. But I didn't know! I didn't know, Mr. Elias! I swear it! He did it to make money for himself, not because I was angry or-he never told me his plan, and as soon as he told me what happened, I went straight to you, and-"
"And I believed you, Carleen," Tom Elias said. "Or you wouldn't still be with us."
"So you had no idea he might try to steal the notebook from Mr. Wakefield?" Nina said.
"None at all. He only told me afterward, when he got back to Boston. I was horrified. I did some research and found out about Sarah Hanna and confronted him. He swore he didn't shoot her. I couldn't get him to admit it. It was all a nightmare. I went to Mr. Elias and told him everything, and my brother disappeared. He knew how to hide, how to fake IDs. I didn't have one word from him for over a year. Then he called me from Nevada. He was living there, in Reno. He asked me not to tell on him a second time. I saw him a few times. I'd fly out to Nevada and do some gambling and see him. I was worried about him. He just kept obsessing about how his life was ruined and that shooting."
"Until a few weeks ago?"
"Yes. You were fighting the motion to throw out the case. It was in the local paper. Lee kept close track of the Tahoe paper. I decided to fly back and help him figure out what to do, and the first night I was at Tahoe, we saw Wakefield wander into Caesars. I was working a blackjack table and I let him find me, and Lee was watching. After Wakefield left, I had a minute to talk to Lee, and we decided I would go back to Wakefield's place with him and make sure he wasn't planning to do anything reckless. But we got into an argument instead. Lee's impossible. I flew back, but I kept getting his phone calls. He didn't have anyone else on earth to talk to. I couldn't give him away again."
"And Lee didn't quit," Nina said.
"He was afraid. The police seemed to have reopened their investigation, too. He has a thing about small places. A jail would kill him. And-I don't know." She had finally begun to cry. "He went back to Tahoe and tried to stop you. I told him-I couldn't make him see. After-after the girl died-Chelsi Freeman-I told Lee he was on his own. I told him to stay away from me, not to call. I'm the only one-Lee's my family-but I couldn't stand it. I went to Mr. Elias again. I told him everything."
"And what did you do about it, Mr. Elias?" Nina asked. Branson started to speak, but Elias held up a hand.
"Nothing," he said. "We had fired Flint two years before," he said, "but we were still worried about liability."
"Be quiet, Mr. Elias," Branson said.
"Shut up, Mr. Branson, your advice got us into the state we're in today." The lawyer sat back in his chair.
"I didn't bring in the police," Elias said. "That will always be on my conscience."
"You could have prevented the deaths of two more people, Mr. Elias."
"That's why I'm trying to be generous to those who remain."
"It isn't always about money. Sometimes it's about justice," Nina said.
"Mr. Elias," Branson said, "we have to cut this off. This isn't advisable." The other heads nodded. Dietz, the tough guy, was gnawing on his fingernails.
"Please take the offer, Ms. Reilly," Elias said, keeping his eyes on hers. "We're all doing the best we can." Carleen had lapsed into quiet weeping.
"You're still not going to the police."
"We have stockholders. We are innocent bystanders in all this. There is no need for police involvement," Branson said.
"Mr. Elias?"
Elias shrugged.
"Carleen? Where is your brother?" Nina asked.
"Don't answer that," Branson told her. She was still on the payroll. She closed her mouth. One last tear blinked out of her eye. She was miserable, but not so miserable as to ignore Branson.
Nina stood up and said, "I need to get back and unfortunately won't be able to stay for lunch. I'll talk to Mr. Wakefield and Mr. Hanna."
"Talk to them in the hall. You need a cell phone? Use mine," Branson said. They evidently thought the deal was in the bag.
Nina said, "Mr. Branson, gentlemen, thank you for inviting me here. I will get back to you. I believe the car's still waiting downstairs."
This time they all shook hands. Elias said, "Nice meeting you, Nina."
Branson said, "I'll take you back down."
In the elevator, he stood across from her, staring at her, sweating. It's hard work, wanting to lay waste to somebody and having to restrain yourself. "How's it going to go?" he asked as they walked across the polished floor toward the front door of the building.
Oh, shucks. Live a little. "Badly," Nina said. It was perhaps an ill-advised word choice. Perhaps she had an overwhelming desire to tie Branson's balls to a string and toss them onto a telephone wire. It was precisely the wrong thing to say, and she knew it.
"Look," Branson said. He grabbed her arm and made her face him.
"Let go of me!"
"We had our meeting. Now here's a message from me. You faked your way this far and we're willing to let you nick us for the money. But no little bitch is going to stop the flow of events as planned by XYC. You have the wrong lawyer and the wrong company. Flint will go down and we won't get touched on the way. Wakefield is a psycho and he'll be stopped one way or the other. Your client Hanna is a lying dickhead trying to make a buck off his dead wife. Take the offer and talk them into it or you're going to get hurt and your client is gonna wish he was as dead as his wife.
"Have a good flight," he said. He squeezed her arm hard and pushed her toward the door.
THEY FLEW BACK TOWARD THE MOUNTAINS. The pilot was occupied with his radio and his instruments. Nina watched California rise toward the snow and ate her peanut-butter sandwich.
She had behaved badly, not shown cur-like respect for the amount of money arrayed across the table from her in Palo Alto, and she had a bruise on her left upper arm to show for it. She was lucky Branson hadn't sunk sharp incisors into her neck. She was lucky they hadn't pulled the plane and made her take a Greyhound bus home. It was probably just an oversight that she was returning in style.
Or maybe Elias, the billionaire, had lifted a pinky and said, "Leave her alone."
They knew where Flint was, but she knew things about Flint, too-that he was probably at Tahoe. It was too cold to camp, so he was staying at a hotel or motel.
Sergeant Cheney would catch up with him soon, without XYC. The only question was whether he could catch Flint before Flint hurt someone else.
She sighed. In a way Branson was right. She had gone as far as she could with the case, spent all the money she could spare for expenses, sacrificed Bob's stability… Is it really my fault? she thought. Chelsi? Silke and Raj? This thought affected her deeply and she felt helpless. What should she do now?
First and foremost, she had a duty to the client to find the person responsible for his wife's death and to try to recompense him for his loss in the only way the legal system could recompense him, with money. Perhaps there would be moral satisfaction and closure for Dave Hanna, too, when Flint was caught. Perhaps there would even be redemption and rehabilitation, but that would be up to Hanna.
As for herself, she had a strong need for Flint to be caught to avoid further harm and because of Chelsi.
So-help catch Flint. The course was still clear.
Her thoughts turned to Elliott. He hid the notebook, she thought, good for him, he let it out of his sight. She hoped he hadn't buried it in his garden just before a rainstorm. Elliott, she thought, you're going to have to give it up, the pressure's too intense, these Pythagoreans are going to drown you if you don't let them suppress your discovery.
This mad insistence on finishing the proof-Nina was more familiar now with the math culture, how mathematicians hid in their garrets for years working alone to finish their proofs. A mathematician named Wiles had kept up this solitary secrecy for seven years while working on his proof of Fermat's Last Theorem, so others could not piggyback on his work, finish the proof first, and have their names linked with his work forever.
In the end, mathematicians seemed to be artists of form and number as surely as Picasso was an artist of form and color. They were sensitive and jealous of their work like artists, too. Pure mathematicians didn't have much to do with the eventual applications of their work. Look at peaceable Einstein, whose work had helped to split the atom.
What would Elliott do? Elliott with his damping coefficient, his hidden variable behind the veil…
Resting in that comfortable seat with the drone of the plane and the secure presence of the pilot in his headphones beside her, Nina felt the fatigue of the last month. She closed her eyes and, as happens sometimes, remembered the piggyback dream, allowed it to come to life within her. Yes, the scary old lady approaching her in the lurid half-light of dreams, scary because she was very ugly, smiling toothlessly. Unstoppable, that was what made her so frightening. She hunched her way toward Nina, who in the way of dreams stood petrified. As she came closer, she began to gesture and Nina tried desperately to understand. She wanted something. What? What?
A piggyback ride. This time Nina bent down in her dream and let the old lady climb on her back. She was heavy and her arms clung tightly. Nina began crawling on all fours. She felt fine now, like she was getting somewhere…
Her cell phone vibrated in her pocket and she jumped back into wakefulness. She took it out and saw that Sandy was calling, but the pilot had spotted the phone and shook his head and motioned for her to turn it off, so she couldn't take the call.
Ahead she saw the peaks of the ten-thousand-footers that ringed Tahoe. She would visit Sergeant Cheney and spill her guts again. She would call Betty Jo, see how Jimmy Bova was doing. Had she gone with Wish to the Ace High only the night before? It seemed like a century ago.
They had begun their descent. The great lake shimmered in its bowl.
What had Bova tried to tell her? Flint wanted him to tell Nina that he didn't kill that woman. He must have meant Sarah Hanna. Flint had beaten Bova and accused him of killing Sarah Hanna. Just how demented was Flint?
Flint had said, "Nobody rides piggyback on me." That was how Nina's dream had returned to her; the phrase was sitting in the back of her mind, waiting to be processed.
She let it all turn to a mishmash in her mind and watched the mountains, and two phrases kept going round and round.
Hidden variable. Ride piggyback.
The case has a hidden variable, she thought. Can't figure it out the way I've been thinking. Look behind the veil. Ride piggyback.
Somebody's piggybacking. The hidden variable is piggybacking. On something.
"Nobody rides piggyback on me."
Meaning… meaning… he had done the robbery, no question of that. Did he mean that someone had piggybacked on the robbery?
Shot Sarah Hanna, with Flint's gun? Elliott had been alone with Flint. But why would Elliott shoot Sarah Hanna?
Someone else? The timing had been so quick.
The chill spread downward and rooted in hell. If Flint hadn't shot Sarah, had run, and someone had picked up the gun, then who had killed Chelsi, and Silke, and Raj?
Who was the hidden variable?
SANDY AND WISH WAITED AT THE runway. The cold dry air of the mountains filled Nina's lungs.
"Sergeant Cheney called. Flint is at Dave Hanna's house in Placerville."
"What?"
"He's got Mr. Hanna."
No one acted as fast as Flint. Nina blinked back tears. "I can't stand to lose him, Sandy. Not another death."
"He's still alive, we think. The Placerville police got a 911 from Roger Freeman and surrounded the house. We figured you'd want to get down there."
Wish took her briefcase. "I'm driving."
They tore over Echo Summit, careened down the winding Highway 50. Nina sat in the back, holding the oh-shit strap in the ceiling, numbly watching the snowbanks turn to patchy white.
She descended for the second time that day, from winter back to autumn. Sandy had brought the running shoes Nina had kept at the office. Nina pulled off her stockings, put on the shoes, and tossed her jacket to the side.
A parked police car and a yellow tape across the entry to Hanna's neighborhood greeted them. "I'm Hanna's lawyer," Nina said. The officer made a call and let them through.
There were a dozen police and sheriff's-department cars a few hundred feet down, past two empty houses. An ambulance idled in back. Hanna's picket-fence gate hung crookedly on its hinges. The windows were shut, the blinds drawn.
Roger Freeman stood with Sergeant Cheney. He was shouting something, gesticulating. "Stay here," Nina said to Sandy and Wish. Sandy nodded.
"Roger," Nina said.
Roger's arm came down. "Dave's a hostage," he said. "I couldn't protect him after all."
Sergeant Cheney said, "I thought you'd be along."
"What happened?" she asked Roger.
"I came over at two to check on Dave. He usually starts drinking at noon, but he promised me he'd stay sober. He said he could take care of himself. Dave's got a rifle. We used to hunt together. I thought he'd be okay during the daylight hours. What could I do? He wouldn't come stay with me."
"I should have tried to have him put into protective custody. But Flint moves so fast. I worried, but I didn't really know he'd go after Dave," Nina said.
"The gate was like that, and I knew something was wrong. I called to him from outside. Flint shot at me. I heard Dave shout for help, and that's the last I've heard from him."
"I don't think he meant to hit Roger," Cheney said. "The shot went wide."
"Are you sure there's nobody else in there?" Nina said.
"Doesn't seem to be," Cheney said.
"What's happening now?"
Cheney said, "Placerville police are trying to make contact. He won't answer the phone, so they're going to try a bullhorn."
"He'll kill Dave if he wants to," Nina said. "He's a security expert. He'll know whatever hostage-rescue protocol you use."
"If we hear a shot, we'll rush the house. That's all we plan to do now. When night comes we can do more. Aerosols and so on. Meantime, he has to see that if he shoots again we'll rush the house."
"You talked to Jimmy Bova last night, Sergeant."
"Yes. Flint again."
"He-Flint-was trying to communicate with me. Did Bova tell you that?"
"It was just junk talk."
"I think he believes he didn't kill Sarah Hanna. Maybe he's crazy, but that's how I understand what he told Bova." She explained her thinking, but Cheney didn't look impressed.
"Then he's a liar," he said. "Or delusional."
His radio crackled and he stepped away from them.
Roger slumped against a police car. It was five in the afternoon and the shadows lengthened, leaving the house dark. "I'm going to tell you something. The truth is, I never liked Dave. Not from the first day I met him, hanging on Sarah at the Sacramento County Fair. Now I'm wondering if he wouldn't stay with me because he knew it all along. Because he's proud. Then Flint wouldn't have found him at home."
"Stop it, Roger. Flint might have come to your house. You might be a hostage, too."
"Dave said he had his rifle. He's a good shot. We've hunted wild boar, wild turkeys, deer together. But he's a drunk."
"You couldn't prevent it."
"What did Flint think he could gain?"
"It's a surefire way to end a lawsuit," Nina said. "Dispose of the plaintiff. It's no way to end a murder investigation, though. Flint is very violent, Roger. Thank you for checking on Dave and calling the police. I believe he would have been dead hours ago if you hadn't. Flint would have come and gone."
"I don't know if Dave is alive or dead," Roger said. He breathed out heavily. "I don't feel well at all. It's too much. My daughter." He slipped to the ground. "I'm so tired," he said.
"Do you need a doctor?"
"Just tired."
"I'll be right back." Nina ran to the van and asked Wish for help. Together they brought Roger back and laid him down in the back seat, covering him with Wish's parka. "Rest there," Nina said. "If you don't feel better soon, we'll get you to an ER."
Sandy had been standing by. She said, "What now?"
"It'll get dark, and they'll make a move."
They heard an amplified bullhorn. Nina could see a uniformed man holding it. "Mr. Flint, please pick up the phone. That's all we ask. We are not interfering with you. Please pick up the phone so we can talk. We need to find out what you need right now." He lowered it and waited. Nothing happened.
"He doesn't need a gun to kill Hanna," Wish said, voicing the thought that was also in Nina's mind.
"Maybe he'd like to talk to me," she said. "He sent me a message last night. Maybe he wants to know how I reacted."
"Let the cops handle it," Sandy advised.
"I'm going to ask Cheney." The sergeant was huddled with a group of Placerville deputies on a neighboring property. Nina steeled herself and went to him. "He might talk to me," she said. "He has said that he wants to talk to me."
One of the deputies said, "He's not talking to anybody." But Cheney puffed out his cheeks and considered her.
"Better to let trained people try," he said eventually.
"They've been trying."
"You'd be out of range. You'd be safe."
"I'm willing."
"I don't know. You're not known for your soothing qualities. What makes you think you can sweet-talk him?"
"I'll just ask if there's anything he wants to tell me," Nina said. "If he doesn't respond, I'll get out of the way. I'm very worried about my client, Sergeant. His brother-in-law has collapsed and his wife and his niece have been killed by this asshole. I'm all he has out here. Just knowing that I'm here might help Dave."
"I'll go talk to the guy in charge."
She went back to the car. Roger was sitting up in back, drinking from a bottle of water. Sandy and Wish sat in fold-out beach chairs behind the car.
"Better?" she said.
"I think I had an anxiety attack," he said. "I felt dizzy, but I'm better now."
"Good." She went around the car.
"How's it going?" Sandy asked. She was just sitting there, under an oak tree that hung over the street, looking comfortable with her legs up on the fender, a thermos on the ground and a cup in her hand. Wish read the Placerville want ads.
"No change. You look all right."
"As long as it takes," Sandy said.
"You should go home. I can get a lift with Sergeant Cheney later."
"Listen to her," Sandy said to Wish, shaking her head. "Thinks we're going home."
"He's our client," Wish said to Nina. "We can't go home until he's okay."
"There's nothing you can do."
"We're sitting with him," Sandy said. "He's in there, we're out here, but we're with him. He needs us."
"You need us," Wish said. He got up and made her sit in his chair. "Coffee," he said. "Long night ahead, maybe."
At the bottom of the hill where the police had stopped traffic, Nina could see many more lights and people. "Reporters," she said. "I wonder what they know." She drank the coffee gratefully.
Nothing happened for over an hour, except that the sun did a lot of things that must go on every evening, which she didn't often notice: It sent sharp rays through the trees, it sparkled in the west on a neighbor's chimney, it withdrew its warmth, it disappeared, leaving its radiant trail. The police grouped and regrouped, talked on their radios, moved their cars around. Now and then the officer with the bullhorn repeated his request that Flint pick up the phone. The Hanna house with its unkempt yard and old fruit tree became the focus of her world.
At seven Wish braved the reporters to bring back pizza. Roger huddled in a blanket in the car, and Nina and Sandy continued their vigil from the plastic chairs. It reminded Nina of a Fourth of July at Tahoe when she and Bob had sat on the beach at North Shore with a crowd of people waiting endlessly for the first burst of fireworks in the sky, but the mood was very different now.
They were waiting, helplessly, for a tragedy.
Cheney found them a few minutes later. He ambled up and leaned against the van. "It's full dark now," he said. "The talk is of trying tear gas. I mentioned your offer to the Crisis Negotiation Team. The officer in charge wasn't interested an hour ago, but he just told me if you want to talk through the horn, just to ask if Flint wants to talk to you, he'll allow that. He'll be beside you to coach you if Flint responds. If nothing happens, things are going to get rough."
"Right now?" Nina said.
"Right now." He extended a hand and Nina took it.
"Hold the fort," she told Sandy, an old joke between them.
"Good luck," Wish said. Nina and Cheney moved carefully from car to car, until they came to two uniformed police directly across the street from the house, standing in the dirt of a neighbor's flower bed. One of them held the bullhorn. "Officer Christian. Nina Reilly," Cheney said.
"You're the hostage's lawyer?" Officer Christian said. He was a tired, square-jawed young man who barely looked at her.
"That's right."
"You say Flint has attempted to communicate with you?"
Nina explained.
"There has been zero action inside ever since our arrival. We're about to quit this attempt. My concern is that you might say something that will set off an incident."
"I know. I understand."
"Here's what you'll say." They rehearsed for a couple of minutes. Christian warned her about her tone, which he said would be more crucial than her words. The gravity of what she was about to do made her throat feel tight. All around her were silent police officers standing amid flashing red lights.
"Go." He showed her how to hold the horn. A cord ran from it to the nearby police car. It was heavy and awkward and rusty. She held it up with both hands.
"Mr. Flint? Mr. Flint, are you there?" She waited a moment to allow the fact of her female voice to sink in inside the house, and to recover from the shock of hearing her voice amplified from, it seemed, Sacramento to Reno. "Mr. Flint, I'm Nina Reilly. I'd like to help. If you'd like to talk to me, all you have to do is pick up the phone. I'm calling you right now." A uniformed woman nodded and dialed the Hanna number.
"Do you need anything? I'm right outside, and I can help."
"It's ringing," the officer said.
"It won't hurt just to talk for a minute," Nina said through the horn.
The officer passed her the phone. Just like that. Nina dropped the horn and it made a loud protest. "Hello? Hello?"
"He says, nobody try anything."
"Dave?" The voice was ragged, gasping, but recognizable. "It's Hanna!" she mouthed, hand over the phone. They could all hear Dave's voice on the monitor in the police car. Officer Christian was breathing fast, trying to tell her what to say, but it was hard, they were both so shocked that it was Hanna on the line, not Flint.
"Dave, are you all right?"
"Did you hear? Nobody try anything."
"Nobody will try anything. Nobody."
"He says he wants a helicopter and pilot. Two hundred fifty thousand in cash in the passenger seat. One hour."
We can talk about that, Officer Christian mouthed. Nina said, "We can talk about that. Are you injured, Dave?"
"He says, shut up. He says listen. One hour."
"Okay, there is discussion out here, Dave. Arrangements are being made." Christian had nodded and told her to run with the demand.
"He says he'll let me go. Please don't let them try anything for a while, Nina." This sounded like Dave's own words, like he was very frightened that the police were about to enter the house forcibly.
"While they talk, Dave, do you or Mr. Flint need anything? Some food or water?"
A pause. "He says, shut up and listen. He says he wants you to know he killed Sarah. Shot her because she was watching." This bald statement sent shock waves all through the assembled group. Nina thought of Roger.
"Okay," she said. "I understand. He killed Sarah."
"He says he killed Chelsi and the others to stop the lawsuit."
"Okay."
"He says you started it and made him finish it. He says it's all your fault."
Tears started up in Nina's eyes. Hearing this was like being gouged by sharp beaks. I'm quitting law, she thought. I'm getting out.
"He says, time's up. Do we have a deal?" Dave said.
She was swallowing, trying to control herself, but she couldn't. She shook her head. Christian took the phone. Helpful hands supported her.
Sandy and Wish put her in the front passenger seat of the van. She was crying uncontrollably. Roger had disappeared. "It's all right, all right," Sandy said, patting her shoulders. Wish made her drink some water. "I think we should take her home now," he told Sandy.
"He said I caused it."
Sandy said grimly, "He caused all of it. If I get my hands on him-"
They heard a shot.
For a moment, the whole forest was quiet. Then the police sprang into action, taking up positions, guns drawn, yelling. From several hundred feet away Nina could see Officer Christian holding up his arm, raising it up and down as though to quiet them.
"Oh, God," she said. "He shot Dave."
A new, uneasy quiet descended. The police were close to storming the house, but Christian was making the signal No, no to them. He grabbed the bullhorn and said, "Don't shoot! Don't shoot!" The door to the house was opening.
A man came rushing out, looking wildly around and yelling something. He was tackled instantly, made to lie supine on the ground while two officers cuffed him. He struggled for only a minute, then lay on the ground quietly. Other officers rushed into the house.
Nina, Wish, and Sandy moved toward the house. No one stopped them.
A policeman came back to the front door and made a sign. The man inside was dead and it was safe to come in. "Oh, no," Nina said. "No!" It was impossible, Dave Hanna gunned down in his own home while she watched the whole thing-there was Roger, running up the steps onto the porch. He rushed inside.
Then he came back out, waving his arms. He looked around and saw the cuffed man on the ground.
"Dave?" he said. The police officers pulled the man to his feet.
It was Dave Hanna, disheveled and bloody but alive. "I got him, Rog!" he cried.
"I GOT HIM"
PLACERVILLE, Cal. (AP)-
A man held hostage at gunpoint in his own home by a serial killer managed to turn the tables on his attacker yesterday, wresting the gun away and shooting the attacker fatally.
Dave Hanna, a former firefighter from Placerville, California, was resting at home today after the violent face-off with Leland Moss Flint of Palo Alto, California, the man who killed Hanna's wife and niece. Flint allegedly shot Hanna's wife, a bystander, during an armed robbery at Lake Tahoe two years ago. When Hanna filed a wrongful-death lawsuit that developed leads to Flint, Flint allegedly killed Hanna's niece and two witnesses to the robbery.
Yesterday, Flint crawled through a basement window in Hanna's house. When Hanna came home, he was beaten and tied up. Police arrived after a 911 call by Hanna's brother-in-law, Roger Freeman, and they surrounded the house.
Five hours into the grueling standoff, Flint demanded a pilot, helicopter, and large sum of money in return for Hanna's life-but while the killer was talking to the police, Hanna loosened his bonds and jumped Flint. In the ensuing struggle Flint was fatally shot.
"It's miraculous that he got the gun away from Flint," said Sergeant Fred Cheney of the South Lake Tahoe Police Department, one of the multidistrict police forces called in.
"He's a hero," said Rosetta Williams, a next-door neighbor of Hanna's who was evacuated during the hostage situation. "We all knew and loved his wife. It's fitting that Dave caught the killer."
"No quote from you," Sandy observed, handing Nina the front page of the San Francisco Chronicle when she came in the next morning. "How'd you sleep?"
"Sleep? What sleep?"
"The schools are closed. The prediction is two feet."
It was snowing, large, dry flakes, the temperature in the thirties. The cabin on Kulow had been warm and silent, and all Nina had wanted that morning was to stay in her bed under the Hudson Bay blanket, watching it fall and covering all the horror of the Hanna case.
In the end, she hadn't wanted to be alone. And Sandy would need her. So she threw on corduroy pants and a ski sweater and let her hair hang loose. It was the first day of the rest of her life, the one in which she quit, because it was her fault.
"You have a lot of mop-up on the Hanna lawsuit today. Mr. Hanna already called. He's actually not at home, he's staying with Roger. I thought you'd be in at nine."
"Sorry. You and Wish were great yesterday, Sandy. Thanks again."
"I hope we never have anything like that again. The waiting was bad. I never thought he'd get out alive." Sandy looked tired, too. "Why are you looking at me like that?"
"I'm happy you're here, Sandy. Where's Wish?"
"Sergeant Cheney called and Wish said he'd go see him. Are you sure you're okay?"
"I'll be in my office."
"Don't you want some coffee?"
"Give me a minute." Nina went into her office and shut the door. She went behind her desk, kicked her shoes off, put up her feet, and closed her eyes. She had spent the night alternately pacing the floor and sitting on the couch in front of the fire, trying to understand what she had done.
Flint's words, that it was her fault, damned her. The guilt was overwhelming. Even with Dave's miraculous survival, she had it from the killer's mouth that she had set him off on a murder spree.
And for what? What good had come of her legal machinations, her travels, her theories? Three murders and several attempted murders. She was tapped out on the expenses, Dave would get little besides scars and traumatic memories, and Chelsi was dead.
Tapped out. Yes, that was it. In a way, she had tried to play God with a devil. And this was the result.
She didn't think she could go on. She would quit practicing law, teach or something. She didn't have the hide for it anymore. Representing a client meant being personally responsible, and she was responsible.
Flint himself had said she had set him off.
She picked up the receiver and called Roger's house.
"How are you both this morning?" she asked when Roger picked up.
"Dave is holding court. He looks pretty banged up with the bandages on his face, but he's in a great mood. The docs say he'll be fine in a couple of weeks. He slept last night and this morning the reporters found us, so he's been doing interviews. I threw out all the booze in the house."
"Can I talk to him?"
"Sure. Hang on."
Hanna's voice sounded weak. "Hi."
"Hi. I called to see how you were."
"Fine. My rib hurts but I have some pills. There are people here. I can't talk long."
"I'm glad you made it," Nina said. "I wanted to apologize. For getting you into it. I guess I really did get Flint going."
"Yeah, he blamed you for everything. Not that he wasn't about to kill me, when the cops came."
"I'm sorry. For what you went through."
"That's what I get, for letting Roger and Chelsi talk me into hiring you. It was them, too, pushing, pushing. Flint went crazy."
"Did he say anything to you-anything strange?"
"Like what?"
"That he didn't kill Sarah?"
"The opposite. He was real clear about it. He did it." She heard someone talking in the background. "There's a guy here who wants to buy the rights to my story. Do you know a lawyer who handles stuff like that?"
"I'm afraid not."
"Listen, I'm gonna go. Nina, start dismantling whatever you've been up to, okay? Roger and I have talked about it and we feel we've suffered enough. Just throw the case out or whatever you do."
"How about if we talk tomorrow about it?" Nina said.
"If you want. Bye."
Nina hung up. She felt sick. It was the whole Hanna case making her sick. At least Dave made it through, she thought.
Wish burst through the door, Sandy right behind him. "Have to talk to you right now," he said breathlessly.
Nina held her hand to her chest. "Not another murder!"
He dropped into a chair. Sandy had locked up outside. She took the other client chair. "Stop scaring us, Willis," she said. "What is it?"
"I talked to Cheney. He says the coroner gave him a preliminary report this morning. The coroner told him that Lee Flint had bruising on his arms and legs and cheeks."
"So? Dave struggled with him."
"It's not like that, Nina," Wish said slowly.
"Well, out with it," Sandy told him.
"These are specific marks of being tied up. You know, in the chair at the Hanna house."
"The chair Dave was tied in?"
"Sergeant Cheney had just talked to the hospital. Mr. Hanna didn't have any marks like that."
"Flint was tied up? Not Dave?" Nina said. "You're confusing me, Wish."
"No, you have it exactly right. Flint was tied up, not Mr. Hanna. We're sitting in the sergeant's office and he's telling me this. He wants to have you brought in for a discussion. Then he gets a phone call from the police forensics lab in Sacramento. I was right there, Nina. He almost fell off his chair."
"Why?"
"It's about our client, Nina. Are you ready?"
"Go ahead," Nina said.
"The fingerprint report came in on the gun Meredith gave you. The one used in the robbery."
"And?"
"There was a surprise."
"Which was?"
"Mr. Hanna's fingerprint was on the barrel. Along with Flint's and Meredith's."
Nina said, puzzled, "Dave handled the gun? When could he have done that?"
"Yes, when?" Wish said. "You see?"
"Slow down," Sandy said. "I'm still thinking about bruises."
Nina swung her legs down. She put her hands on the desk. "Dave touched the gun."
"Yes."
"He came running down after his wife was shot and touched the gun."
Sandy objected, "But Meredith saw him coming down. That's when she picked up the gun, when she saw him on the staircase, yelling."
"If she's telling the truth, he couldn't have touched it-"
Wish said, "You see? Unless he had already been down there-"
"And he was going back up the stairs?"
"Not coming down to get help?" Sandy said.
"Going back up, after he touched the gun," Nina said. "I don't like what I'm thinking." The shock made it hard to think clearly. "No possible mistake about the fingerprint?" she said.
"No. It was from his hunting license."
"He saw the attempted robbery from the balcony, with his wife," Nina said. "He saw Elliott rush Flint and knock the gun out of his hand. There was an interval between the first two shots and the third shot."
"The students and Flint-they must have all run away after the second shot," Wish said.
"What are you saying, Willis?" Sandy demanded. "You're not saying our client fired the third shot?"
"What do you think, Mom?"
"I don't know."
"Nina?" Wish said.
"Let's say he came running down the stairs and saw the gun on the ground. He picked it up and saw his wife. He shot her. He might have heard Meredith coming. He only had seconds, Wish! He should have wiped the gun, or kept it."
"But he didn't have time to think. He only had time to run halfway up again and pretend he was coming down for the first time when she saw him."
"He just didn't have time to deal with the gun," Nina said.
"There you go," Wish said.
"I don't believe it," Sandy said. "Why would he kill his wife? She was pregnant!"
"Yes. She was thirty-eight and she taught school and she was going to have a baby," Nina said. "His baby."
"I just don't believe it."
"Hang on." Nina held up a hand. She struggled with a feeling so intense she couldn't speak for a minute.
Betrayal. To be betrayed like this by her own client hurt. She breathed in and out, trying to think.
Sandy was still saying it couldn't be true, but Wish just stared at Nina as she tried to encompass the enormity of Hanna's lies.
Finally she said, "Remember what Jimmy Bova told me at the Ace High? Flint attacked him because he thought Bova might have shot Sarah. But Bova convinced him he didn't."
Sandy's eyes narrowed into an expression Nina didn't recognize. Her face changed. Her nose stood out prominently, nostrils wide. Her lips became a thin line.
"I'm starting to believe it," she said. "Because the next man Flint went to see, the very next day, was-"
"Our client," Wish said. "He started in on Mr. Hanna, but then the police came after Roger Freeman called 911 and Mr. Hanna must have gotten the gun away from him. Mr. Hanna tied Flint up, not the other way around."
"But Flint was making Mr. Hanna talk on the phone," Sandy said, "wasn't he?" and an expression Nina did recognize, of horror and rage, came into her face. Nina felt it, too. The hidden variable had revealed itself like some cold demon riding through a dark sky, trailing misery and bloodshed.
"Hanna had good luck and bad luck," Nina said. "He did struggle with Flint, and he got the gun away from him. I imagine the police were just arriving. He didn't know what to do at first, so he did nothing."
"And outside, everyone believed it was a hostage situation," Wish said.
Sandy said, "He was safe that whole time? I don't want to believe it, because then that man is so cruel. Cruel!"
"Letting Roger and everyone worry," Wish said. "And he was fine, he was just trying to figure out how to keep Flint from talking."
"Cruel," Sandy repeated, shaking her head. Nina closed her eyes and thought back to the awful moments in Placerville when Dave was talking to her on the phone, pretending to relay Flint's statements.
It was Dave, cruel Dave, who had told her it was all her fault.
When it was really Dave's fault, Dave who killed his wife and tried to hide his secret, Dave who obstructed Nina's efforts to find Sarah's killer.
But Dave couldn't know then that the robber whose gun he picked up and used wasn't a random robber, wasn't some punk off the streets of downtown Reno.
Lee Flint didn't know who had killed the woman whose death he was being blamed for. He watched and waited for two years while the police investigation fizzled and the civil case wheezed toward dismissal. Then, when Nina came in, he started his own investigation. And he started covering his tracks, eliminating witnesses.
"Hanna piggybacked on Lee Flint's robbery," Nina said. "Flint got blamed for Sarah's murder. He hadn't killed her. But he couldn't afford to be caught. To stop the investigation from leading to his robbery, he decided to kill Silke and Raj-"
"And you, too, and Elliott. Flint thought Chelsi was you," Wish said. "We're lucky you're still with us."
"So Dave Hanna killed his wife," Sandy said. "I'm gonna believe it. I'm gonna go down to Placerville and kill him myself for killing his wife and lying to us and making you feel like you pulled the trigger on those people." Her face had turned purple. She stood up.
"Mom?"
"Break his scrawny little neck." She went into the outer office and Nina and Wish started to follow her. "Feed him to my horses. Don't try to stop me." She was putting on her coat.
Nina said, "Sandy, take your coat off, please. Dave's incredibly dangerous. Do you guys realize he must have shot Flint there at the end, while Flint was tied up and probably gagged?"
"It's sickening," Wish said. "He's sickening. Cheney told me not to talk to Hanna. I think he'll be arrested within a few hours. What do we do, Nina?"
"He's still our client, even though he's a lying, murdering sack," Nina said. She was trembling with rage.
"Do we warn him?" Wish asked. "Should I go down to Placerville and try to help him?"
"You mean kill him," Sandy said. "Don't you?"
She still stood at the door in her coat. Nina thought of all the hours Sandy had put in to help Hanna, the deadlines, the phone calls, the hours in Placerville worrying for him. She and Wish had also been betrayed. Wish walked over to her and put his arm around her and said gently, "Mom, come on back here and sit down."
Nina said, "Wish, call Roger Freeman and ask him to come up here. Use some pretext. I don't want him in Hanna's house when the arrest goes down. Sandy, draw up a Withdrawal of Attorney in the Hanna case. Make copies and date it today."
"We're abandoning him?" Wish said.
"We signed on to help him sue the man who killed his wife," Nina said. "He had to sue, or it would seem as though he didn't care. But the whole case is a lie. There is no case."
"Where are you going?" Nina was pulling her hiking boots on.
"For a walk. The trail down to the lake. I want to feel some clean snow on my face."
"It wasn't your fault, you know," Sandy said. "You do know that?"
"All I know is that Bob can come home now," Nina said.
She went to the morgue. She had to see Flint.
He was on a gurney, post-autopsy, covered with a sheet. She pulled it back and stared at his scarred face. He looked younger than she had thought. In the way of the dead, he gave nothing back except the empty calm of eternity.
Bastard! she told him. He didn't answer. She had never seen him alive. She would never fully understand him. Unknowable, he had escaped her by dying before she could tell it to his face, tell him, Got you, got you.
Got you. Selfish and doomed, he rested in peace.
She had one more call to make. Four hours later, in the evening, after Cheney called to tell her that the arrest had gone down quietly, she went to see Dave Hanna at the Placerville jail. The drive down the hill went slowly because of the drifts and she welcomed the chance to think some things through.
***
"You took your time," Dave Hanna told Nina through the glass in the visitors' room at the Placerville jail. His ruddy face showed fright. "I only got to make my phone call an hour ago. The cops said I was under arrest for Sarah's murder. That's all they would tell me. It's all a big-"
"Let me bring you up to date, Dave," Nina said.
She told him about the gun, the fingerprint, the bruises on Flint 's body.
Hanna began to cave in as she talked. He slumped and said, "Oh, shit," several times. When she finished, he started to cry. Nina watched him do that.
After a few minutes, when the sobbing and hiccuping had died down, Nina said, "Why did you do it, Dave?"
"I don't like the way you're looking at me. This is-still confidential, right?"
"I'm still your attorney. It's confidential."
"Why'd you have to open up the whole thing?"
"Why'd you kill her?" Something in her voice must have shaken him.
"It just happened," he said. "I snapped, I guess."
"What does that mean?"
"We saw the robbery from the balcony, then the man in the mask ran one way and the kids took off toward their rooms. I told Sarah to stay put and I ran down the stairs."
"Why?"
"I saw the gun lying on the concrete. I don't know why, I just wanted it. I picked it up. It was hot, alive. I wanted to use it on something. I looked up and Sarah was standing on the balcony looking down at me. And she knew."
"Knew what?"
"That I was thinking, I'd like to shoot her."
"Oh?"
"She already knew. So I pulled the trigger and made it real. I was surprised myself. I heard a noise and I thought, Drop it and run back up and yell. So I did that and I had just made it a few steps up when the motel clerk came around the corner, and I stopped." He grimaced. "Later, I felt really bad about it."
"About what?"
"Leaving the gun. But I didn't have enough time to think. You have to understand, Nina, it was like somebody else did it."
Nina was silent for a long moment. Then she said, "But why? Why did you kill her?"
"Why? Why? How should I know? She was just putting up with me. She ragged on me about money, about me having a few beers at night, about brushing my fucking teeth before I went to bed. She was going to have a baby and there wasn't going to be any room at all for me after that. The gun was in my hand. It happened."
Nina leaned back and closed her eyes.
"I was tired of her. Everybody gets that way sometimes. I had a gun in my hand. It's like an accident."
"An accident," Nina repeated.
"The whole thing. A series of random events that put the gun in my hand. I haven't told a soul," Hanna went on, "except my attorney. How strong is that evidence, Nina? What's going to happen to me? If she hadn't given me that look, like I was an asshole, when I looked up at her on that balcony, it wouldn't have happened."
"What about Flint?" Nina said. "Was he gagged and bound when you shot him?"
"Flint? Why are you talking about him? That was no crime, not really, he had come there to kill me. It was self-defense."
"You shot him in cold blood!"
"So what? He deserved it, didn't he? Fool. He didn't dream I could take him."
Nina said nothing. Dave went back to his wife.
"It's not my fault. I never did anything wrong my whole life. I walked her to church, I folded the clothes, I went and got the paper for her in the morning. For years. Years. Something snapped. I wasn't myself. I'd had a few. Whatever."
"Did you kill Chelsi? Did you follow me to Germany?"
"No! It was Flint. I wouldn't have done that to little Chelsi. Poor little girl. I was so scared while all that was going on, Nina. It was very hard to keep it together."
"Flint only finished what you started," Nina said.
"Not at all. You don't understand. Flint had nothing to do with me."
"I'm afraid the difference escapes me."
Hanna's face drooped. "I appreciate your coming down, Nina. I was afraid you might walk out. It's good to know that at least you're going to do your duty and help me in my hour of need. Lucky for me you're a criminal lawyer, too. I'll sell the house. You'll be paid."
"Don't put up the For Sale sign on my account," Nina said. She opened her briefcase and pulled out the legal pleading, never taking her eyes off Hanna. Then she plastered the paper against the glass. "Read it," she said. He read it.
"You can't do that!" he shouted. "You're my lawyer and you have a duty!"
"This is a new matter."
"I told you I'd pay you. Don't leave me, please, Nina. You have to help me. I don't want to go through this with a stranger."
Nina said slowly, "You know, Dave, I never really knew what evil was until I met you. I could find some excuse for every one of my guilty clients. But you taught me. Now I know."
"But-"
"Evil is a man who kills his wife and thinks he deserves pity. You make me sick. Listen. Remember this one thing from our conversation."
"Wait-"
"Remember this through all the years to come, Dave. It was your fault. All of it." She spat the words out.
"Don't do this!" He was shouting again. He kept it up while the guard came in and dragged him back into the secure area. Nina sat, her head bowed, until the guard came to fetch her.
THE PRE-CHRISTMAS SNOWSTORM TURNED INTO A whopper. Three feet of snow plumped up the street with mounds of marshmallows. Four feet packed the higher ski resorts. When bright, dry conditions returned, Tahoe went wild. Tourist SUVs clogged the roads in and out, ski racks piled high on their roofs. The Heavenly Gondola sagged with the weight of the people going up and down from the lodge. The lake that never froze, rimmed by its white peaks, gleamed under a cloudless, deep sky. The casinos rocked into the night and Christmas carols jingled across the mountains.
Nina Reilly's law offices closed, leaving behind a Happy Holidays sign to swing on the door, reminding unobservant clients that the world had shut down. For this short time, all the running hamsters in the town lumbered down from their wheels, ate too much, drank too much, and fell into luxurious stupors. Nobody worked. Even Sandy and Wish went home to Markleeville, Wish's brown van stuffed full of presents and feed for the animals.
On Vashon Island in Washington State, at his scratched old desk, Elliott Wakefield set down his mechanical pencil and cocked his head at the result. He had checked the equations over and over, and the results never varied. He couldn't find an error. Starting with any integer on Gauss's li line, he could first determine precisely how many primes there were up to that point, and then generate the nearest prime by plugging that number into his function. Factoring any-size composite number followed as a necessary corollary of the function.
He had finished his proof, twenty-three pages of closely reasoned math and physics condensed down from two hundred pages.
He got up and wandered around his room, looking at the books, picking up the loose papers on the floor, leaving his notebook displayed on the center of his desk like a black square-cut diamond.
Now what? Ask some colleagues to read it before daring to submit it to a journal? He really should.
He had wanted Silke to read and appreciate it. Now he wasn't sure what he wanted from it.
"El?" his father called up from the foot of the stairs. "Dinner."
"Two minutes," he answered.
The Net was open to one of the XYC bank-account sites inside Bank of America. XYC was cheating with several other Cayman accounts, which Elliott had recently also accessed, but there was still plenty in the B of A checking account he was looking at.
He transferred $1,739,197 to his proxy account. Always a reasonable amount.
Always a prime number.
But that would be theft. He transferred the money back. Aw, I'm only playin' witcha, he thought.
For fun, he punched in the primary URL for Russia's military accounts. The Russians, too, were being bad boys. For now, he was just enjoying himself, educating himself on how the world really runs.
You know, El, the fame and immortality thing can wait a while, he thought, beginning a conversation with himself. You're only twenty-three, you can always publish in ten years. Meantime…
"El?"
… you have changed. Learned a lot.
He twisted back and forth in the chair, thinking.
The money thing wasn't important either, not really.
But the revenge thing-the revenge thing was important. XYC should have stopped Flint. There would never be another Silke on this earth, and not only were people dead, but he, Elliott Wakefield, would never love another woman.
He thought for another moment, then went to his E-mail server and typed in messages to Professor Braun and to Branson, the lawyer.
To the professor, he wrote:
Forming new company using unbreakable encryption formula. Would like to have you on board. Interested? Will double your fee.
To Branson, he wrote:
Are you available to serve as my counsel on a start-up here in Seattle? My encryption formula is unbreakable. I'll need some patent work.
He thought, I'll ask Nina to handle some of the lawsuits. He sent the E-mails and leaned back. Did he want to cannibalize anybody else from XYC? Patty Hightower?
No. Leave the phonies. Keep the competent hard-asses and hit XYC where it would hurt. They thought he was a naive fool. They would find out what it means to take on a mathematician.
Numbers, quanta; they're shifty. Yesterday's off-ramp is today's cinder-block wall. Sometimes the cosmos does seem to dissolve and re-form with certain subtle differences. He should know. It had happened to him. He had hardened, grown up.
"El!"
"Coming." He shut down and walked downstairs. Pop couldn't get to the second floor anymore, so his research could remain private, if he wanted. As for the NSA searchers, they could come back, but they would never find out how he accessed his sites and he'd just slip the notebook under Pop's behind again. Nobody would pull Pop out of his wheelchair to search.
His father shook the old snow dome of Santa in his sleigh and placed it in the middle of the kitchen table. White flakes landed on Santa's shoulders, then drifted down to the ground. "Merry Christmas Eve," he said, holding his glass of wine high, admiring the candlelight glowing through the red.
"I have news," Elliott said.
"Oh?"
"It's finished. You know what I mean?"
His father's glass stopped and hovered in the air.
"I can't find an error."
"You really finished?" his father asked. "All that work came to something, eh? All that concentration." His voice quivered slightly.
"It took a long time. I doubted myself, Pop. I told everyone I could, but I didn't believe it."
"I always said, you're a bright one."
"Merry Christmas, Pop." They clinked glasses and drank. His father had grilled steaks. Elliott poured on the A1 sauce.
"I read a good article in the International Journal of American Linguistics today," his father said. "I might write up a little note on it and submit it."
"I'll input it for you," Elliott said. He took a big bite, savoring the flavors. Nobody could grill a steak like Pop.
Outside the cabin windows, last whispers of the old year's snow murmured around the trees of the Tahoe basin. Inside, the Christmas tree cast its blurred colors across the shadowy ceiling. Presents lay under the tree. Unable to keep his eyes open, Bob had gone to bed after midnight, just after Christmas Day arrived. Hitchcock lay at Nina's feet on the couch, paws crossed, eyes fluttering as he dreamed.
Sitting in the armchair nearest the fire, Kurt relaxed, wearing the same sweater and jeans he had worn when she picked him and Bob up at the airport. His boots were propped by the front door, his suitcases and backpack next to them. They had all eaten out and talked about the trip and the Hanna case. Then, when Kurt and Nina were alone, they had shared their histories, really talked.
Now a silence dropped between them. Nina could hear the big fir bending in the dark front yard, the heat turning on, the wood spitting and crackling in the grate. She got up and went over to Kurt, sitting down at his feet, her back to him, watching the fire. She stretched.
"Tired?" he asked.
"Only a little. Kurt?"
"Mm-hmm?"
She leaned back, touching his leg. "Come to bed with me."
He stroked her hair.
"It's been so long," she said.
"You are something."
"I'm glad you still think so." She turned to face him and took his hand. "It's late. Bob will be up early."
"It's Christmas, and you offer gifts to your old lover."
"Not so old," she teased. "You're in your thirties, last I looked." She put her fingers between his and enjoyed the softness of his large and long-fingered, artistic hands. "You're so warm."
"And you're so inviting."
A moment passed.
"Yet you sit there," she said, slightly peeved.
He had been looking at her hand, reacting to its movements between his fingers, but he fixed his eyes on hers and she could read what she saw in them as easily as she could read the casinos' neon billboards down on Lake Tahoe Boulevard, through blizzards, rain, whiteouts. He wanted her as much as she wanted him. In his unguarded eyes she saw the same need, caring, and lust she was feeling.
"Come upstairs with me," she said.
"I can't do that."
She took her hand back. She wanted to couple mindlessly with him, and this interruption in what should be a flowing thing bothered her. "Why not?"
"I'm not them."
"Who?"
"The others."
She knew who he meant. So what about them?
"All of them. Men you're no longer with. Jack. Collier. Paul. Others I don't know about."
Nina looked back through the years, at the flaming and burning out in between. She considered Mick. Had she really loved Jack? She had caused the divorce as much as he had. Would her love for Collier have lasted? They had never gone beyond the first glory of romance.
And Paul-pain lacerated her-had she known all along that he was wrong for her? Strung him along?
"You don't trust yourself with men."
"You ought to know why." The heat of her reaction surprised her.
Kurt said slowly, looking down, "I disappeared from your life when we were in love. That disrupted both our lives. But Nina, I had no choice. You know that. I suffered, too."
Although she tried to stop it, the image rose in her mind of a young girl wearing a short flowered dress on a bench overlooking Lover's Point in Pacific Grove. That girl looked out at the holiday revelers, now eternally frozen in place in her mind, getting soaked by salt spray, waiting for hours for a man she trusted totally. It was the memory, the one she had returned to again and again, cried over, puzzled over. She had clung to this memory, kept it strong in her mind, and allowed it to structure her life. The memory seemed tattered around the edges now, though, no longer lit with an awful radiance. It felt like a disaster that had happened to two young people she had once known.
Still, from the remnant of her pain, she said, "But I didn't know why for twelve long years. Even though I understand why now, the scar will always be there."
"Where?"
What a silly question. That scar wasn't real. "Well, there's this," she said instead. "The one I told you about." Her finger traced along her chest. Shot, survived. Knocked down, got up. Deserted, continued alone. She had gone on without him.
He reached for her, wrapping his fingers around her chilled ones. Under her own fingers she felt her pulse quicken.
"There?" he asked.
"Everywhere." You wounded me more than any gun ever could, she thought. "I'm not the girl you knew. I got tough. I had to. I don't believe-"
"In me?" His hand tightened over hers. "Or you don't believe in love, is that what you're saying?"
"Let's not talk. I've said everything I want to say." She had been exposed under that thin cotton dress, her heart steady, right at the surface, beating for him, ready to make any sacrifice. She had never felt entirely happy since. That much she admitted, but silently, only to herself. She took her hand out from under his and moved it so that it pressed against her breast. A wash of feeling splashed through her body like an ocean wave. "I still want you. That never changed. Take me to bed."
He took his hand away and, seemingly absentmindedly, put his finger in the center of her neck, to a hollow nobody else had ever noticed or touched specially, only him. "You haven't changed. You're still the woman I loved, chasing squirrels off the porch at Fallen Leaf, swatting at mosquitoes with your flip-flop. Falling asleep while I played Bach in that ratty cabin of yours."
"No, I'm not." She closed her eyes for an instant and recalled him making incredible sounds come from a beat-up piano as shadows spread over the lake.
He stroked her arm. Her body rippled under his touch. "We can begin at the end," he said.
Mesmerized by the power of his touch, she felt unable to make sense of the jumble of sensations. She had trouble tracking what was old business, what was new, and what was happening right now. She urgently needed to get it over with, get him out of her system so he-so he-she got up and took off her sweater, unbuttoned her jeans.
"Stop, Nina," he said.
"I need someone right now. Not tomorrow or someday."
"You have me, okay?"
"I don't want to be alone upstairs. I don't understand what's going on." She looked at him, at his calm face and the warmth in it. He wasn't exactly rejecting her-or was he?
"No, I'll sleep on this charming couch." He punched its gnarly cushions. "Tomorrow I'll move to a hotel, look for a permanent place."
"And where am I in this?"
"Nearby. Taking hikes with me and Bob. Teaching me to live in the mountains. Taking it slow with me." He turned away and gazed out into the black night.
She came up behind him and circled him with her arms, pressing her body against his back. "Kurt, what is all this you're saying? Don't you want me?" His shirt scratched against her bare skin.
"Don't you see what I'm offering you?"
"I only know that we're here tonight, and…"
"We have a child together." He turned to face her and smiled, that amiable grin of his, eyes trying to tell her-what? He brushed her face lightly, as if brushing past a veil. "A chance together. It's late, but it's not over for the three of us. Don't you see?"
A thought took shape in her mind, too big, too much to ask for in this shifting world. Could he mean…
We have a child together, she thought. A child, a sacred tie. That's what he's saying. He's talking about-he's talking about uniting a family. He wanted real love.
"I…"
"Don't be afraid," he said. He put his hands on her arms and faced her. "I never loved anybody but you." Then he pulled her closer until she could feel the hairs on her skin touching his face, and then closer, until she felt the light steam of his breath on her mouth and she bent back in his arms. His body smelled like pine on a hot day. He kissed her, but gently.
"Nina," he whispered.
"Yes, Kurt?"
"Good night."
"Sleep well." Nina picked up her sweater, shook her head, smiling, and went upstairs to bed.
OUR LATE BROTHER, PATRICK R. O'SHAUGHNESSY, advised, supported, and contributed jokes, fun, and wisdom to this book, as he has with all our books. He was part of Perri and his death is an overwhelming loss. His friends John Kunkle, Andrew McKenna, Emmett O'Boyle, and Kathleen Roberts made his loss more bearable.
As always, Nancy Yost of Lowenstein Morel Yost and Associates acted as much more than an agent in the writing of this book. She was a friend, an editor, and an enthusiastic support.
Danielle Perez, senior editor at the Bantam Dell Publishing Group, knows just how much to change in a manuscript to make it better without changing its flavor. She stayed with us throughout the writing of this book as a constant and reliable resource. Irwyn Applebaum, our publisher, has given us the freedom to write. He has always given us the feeling that he would go as far as necessary to give our books the widest possible audience. We are very grateful to Irwyn. We would also like to thank Nita Taublib, deputy publisher of Bantam Dell, who has worked hard behind the scenes for our books. Besides these wonderful people, many others at Bantam Dell have helped us. We would like to offer thanks to Robin Foster, our copy editor, Susan Corcoran, our publicist, Shannon Jamieson, the artists, the sales force, the binders, the distributors, all who have shown such professionalism.
We thank Patrick Morriss of Foothill College, Los Altos Hills, California, for consulting with us on the mathematics in this book. We also thank our families, Brad, Meg, Sylvia and Frank, Andy, June, Connor, and Corianna, and so many more in our extended family: always with us, in happiness and sadness. And we thank good friends and associates for all they have done for us in a hard year: Nita Piper and June Snedecor, who have worked so hard on the perrio.com Web site, and Ardyth Brock, Elizabeth Blair, and Dawn Marie.
For a list of fascinating books and materials used as background material for the mathematics and gambling scenes in this book, please check our Web site at perrio.com. All mistakes and speculations are our own.
At the moment, though there is talk of using other encryption methods for the Net, such as quantum encryption, prime number encryption is the best method we have. Thus one of the seemingly most arcane mathematical mysteries has suddenly become immensely important to the mundane world of commerce and politics. No one today can predict exact prime numbers using a formula.
But that day will come. And, in addition to its immediate practical significance, it will have an even greater scientific significance: It will brush aside one of the darkest veils of the mysterious and magnificent universe we live in.
---